Netizen Gerald was horrified to find a rat scurrying about an MRT station recently. Revealing that he spotted the rat at Braddell MRT station, Gerald shared a photo of a rather sizeable rodent to a Facebook page that published the picture today.
It is unclear when exactly Gerald saw the rat in the North-South Line train station.
In the picture, the rat appears to have been scurrying along the corners of the station floor before stopping in front of an advertisement that is lit up:
This is not the first time that a rat has been spotted within a train station. Last year, in January, another netizen named Kenneth was horrified to see a rat scurrying about MacPherson MRT station.
The shocked commuter reported the incident to citizen journalism portal Stomp and said: "I had just alighted at MacPherson MRT station when I saw a rat running along. I hope it doesn't bite the cables and disrupt the train system."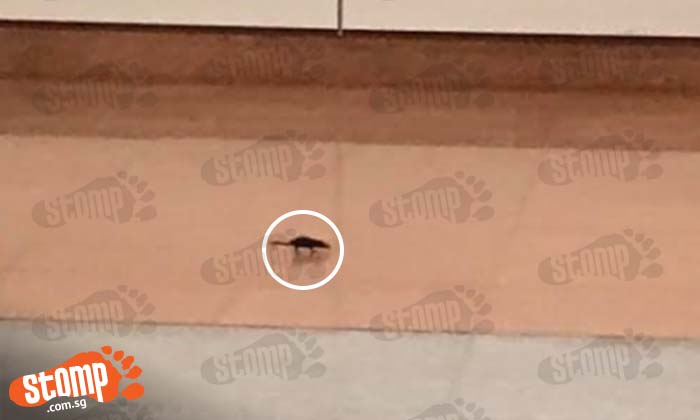 A month later, in February 2017, concerns were sparked over a potential resurgance of the massive rat infestation near Bukit Batok MRT station.
In 2014, a massive rat's nest was discovered near the station, alarming several Singaporeans. The authorities managed to clear the nest but the rats made a comeback in 2016, leading the authorities to ramp up efforts to wipe out the nest.
In February last year, however, Bukit Batok residents again complained of a persistent rat problem sparking fears that the horde had returned once again.
In 2012, commuters on board an MRT train along the North East Line (NEL) train heading towards HarbourFront Station were shocked to see a rat within the train.
SBS Transit, which operates the NEL, responded then that the rat was subsequently caught and that it will closely monitor the ground to ensure such situations do not reoccur.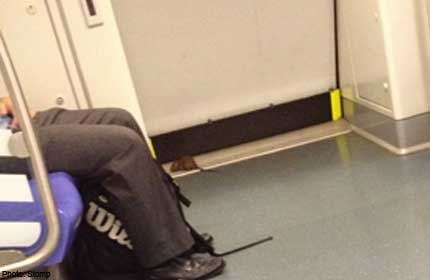 Follow us on Social Media
Send in your scoops to news@theindependent.sg