Channel NewsAsia appears to have deleted an article claiming that Law and Home Affairs Minister K Shanmugam said that "Singapore's next Prime Minister will emerge after PAP election in 2019".
The original article was published on the Mediacorp-run publication's website last night but was taken down within hours. This morning, Channel NewsAsia re-published the article but with a new title, new text and even a new URL:
THE DELETED ARTICLE: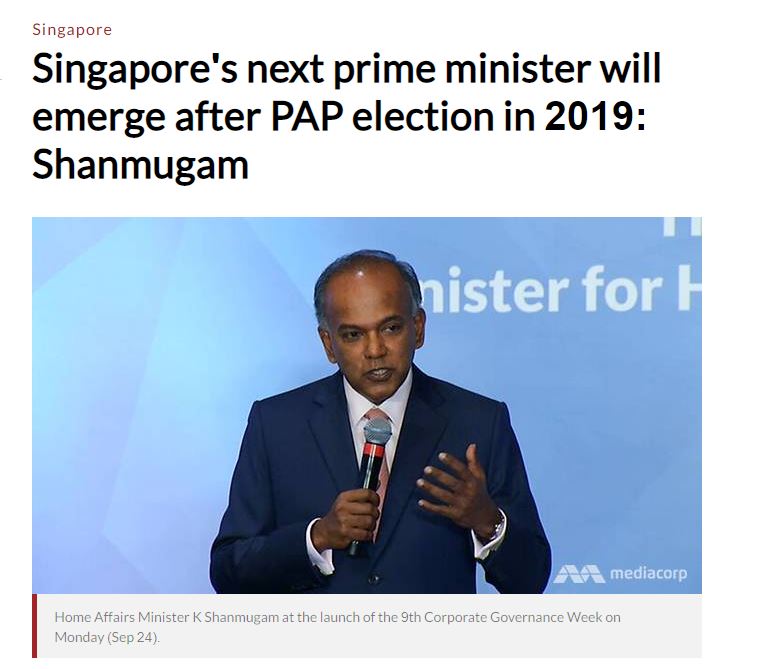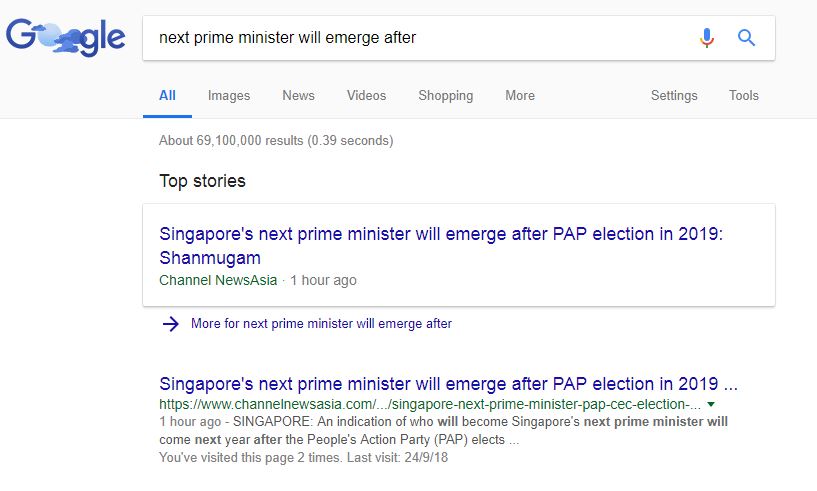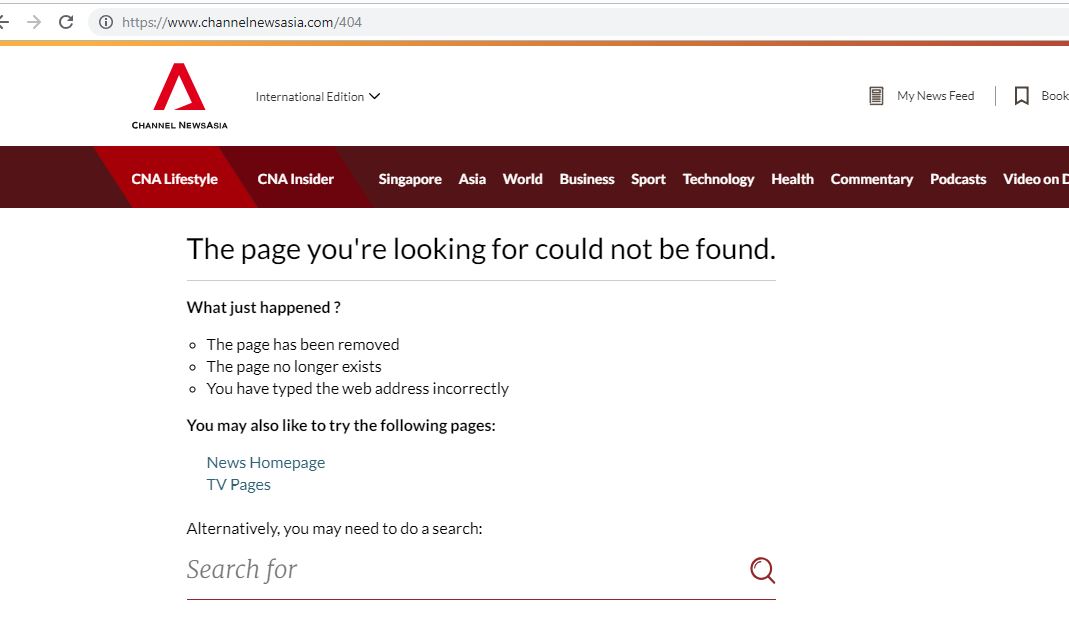 THE REVISED ARTICLE:
The screenshots of the deleted article were taken when the cached copy of the old article was still available online.
In both the old, deleted article and the new, updated article, CNA reporters write that the Minister had been speaking at a corporate governance event when he said that the ruling party's internal Central Executive Committee (CEC) election will help indicate who Prime Minister Lee Hsien Loong's successor will be.
Both articles quote Shanmugam as saying: "This year, there will be a party conference in Singapore, (in) PAP, which happens once every two years. There will be a CEC elected. Look out for the slate of candidates elected. Look at the positions they hold and that should give you an indication of where the transition process is and from there… 
"Next year will be an important year because PM said he would step down in four years. There has got to be a general election before that and some sort of indication to the public as to what the slate looks like in terms of the top leadership well before the GE. So look out for the CEC, look out for changes next year that should indicate to you how things are working out."
Both articles also quote Shanmugam's comments that the fourth generation leaders have been handed different portfolios and that the 4G ministers "still need a little bit more time with Singaporeans so that Singaporeans can see them and assess them for themselves." 
In fact, at first glance, both the old and the new articles appear to be identical – that is, until a closer look shows that a few points are absent from the old article.
The old article asserted that the Law Minister said that an indication of who will become Singapore's fourth PM "will come next year after the PAP elects its CEC".
The new article appears to almost tentatively state that Shanmugam said that an indication of who will become Singapore's next prime minister "could come from the People's Action Party's Central Executive Committee election which is slated for later this year."
Further, the old article stated, "He [Shanmugam] hinted that whoever is picked as the secretary-general will have the best chance of becoming the prime minister."
This line is completely missing from the new article.
SCREENSHOT OF THE OLD ARTICLE: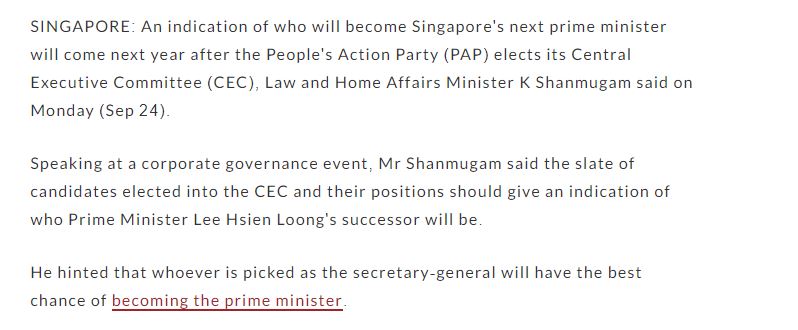 It remains unclear whether the Law Minister really hinted that the PAP's next secretary-general will have the best chance of becoming PM or whether he did not. If he did indeed indicate this, it is unclear what Channel NewsAsia is trying to conceal by removing that line.Follow us on Social Media
Send in your scoops to news@theindependent.sg