China lays claim to four of the top five spots of the world's most successful women's list, according to the latest Hurun report quoted by South China Morning Post. Of the five, four of those women come from China, a super power country with a population of 1.42 billion with an economy that is fast rivalling that of the US.
The wealthiest among the four Chinese women on the list is a 37-year-old properties tycoon, Yang Huiyan, said the Hurun Report. The Hurun Report is similar in certain ways to that of the Forbes rich list but it is a more country-specific research-based list of China's richest and most successful persons that was founded by Rupert Hoogewerf, a British national and a chartered accountant by profession.
Said to be worth an estimated US$22 billion, Ms Yang is the vice-chairman of Country Garden Holdings, the largest property developer in China by sales.
This heiress clinched her position as the richest woman in China back in 2007 when she was just 25 years of age. Her father, Guangdong developer Yang Guoqiang bequeathed to her 70% of his holding in Country Garden Holdings shortly before the company went public in Hong Kong. Currently she commands a 57% stake in the company of which her sister is also a member of the board of directors.
Apart from the Country Garden portfolio, Yang Huiyan along with her aunt Yang Meirong also owns and manages Bright Scholar Education Holdings, the company that operates the largest network of international and bilingual K-12 schools in China. She is the chairman of this company which is was listed in 2007 on the New York Stock Exchange.
In second place is another property developer, Wu Yajun, 54 who owns Chongqing-based Longfor Properties. She is at the top of the self-made women's billionaire list with a personal fortune of US$8.73 billion.

Chen Lihua of Fu Wah International, a commercial property developer, comes in third with a personal net worth of US$7.2 billion and is trailed closely by Zhou Qunfei, the self-made billionaire founder and owner of touch screen maker Lens Technology who has a fortune of US$5.5 billion.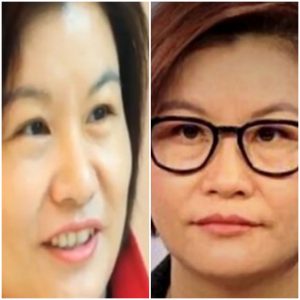 Observers see these women's achievements and sheer wealth as one of the many measures of success for China as an economic powerhouse.
Even more glaringly obvious is the message these women are sending with their meteoric ascent to the very top; let not your gender hinder you in your quest for success but rather empower you to rise further and faster than your peers. Success is gender-blind and the proof is in the pudding (or rather their net worth).Follow us on Social Media
Send in your scoops to news@theindependent.sg