Facebook user Dave Lommen shared that he tried to present OCBC with the United Nation's recent report on climate change to ask the bank what they were doing about it, but that they were clueless. Lommen said the bank's branch led him on a merry-go-round, first to the Customer Support – then to Corporate Communications, without answering his question.
https://www.facebook.com/davelommen/posts/10155860008357717
Lommen urged other Facebook user to join him "and show the banks that I am not the only one who is worried about climate change!"
Lommen's appeal for support mostly drew criticisms and sarcasm from other Facebook users.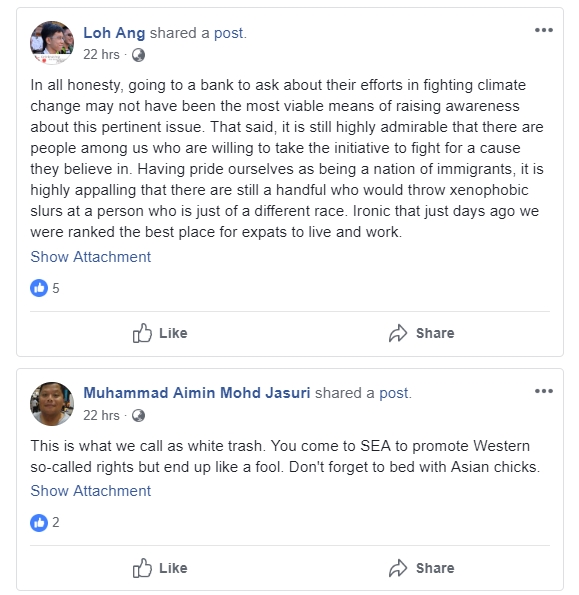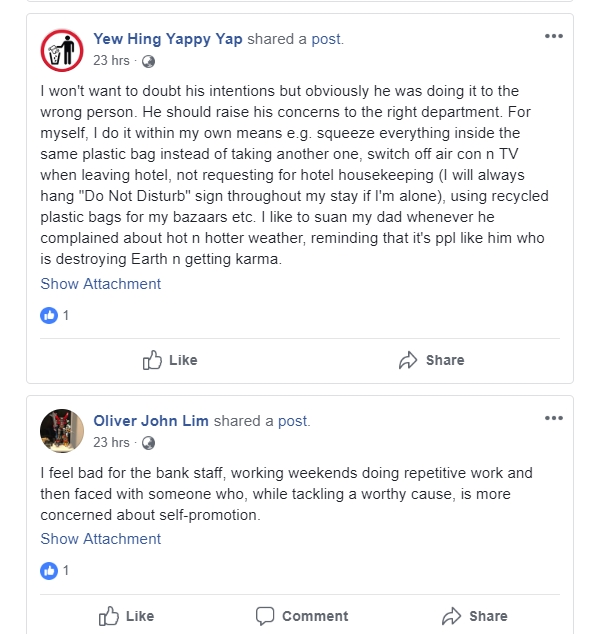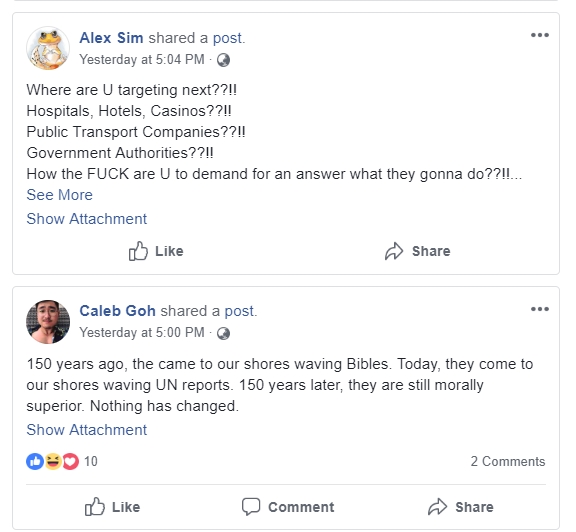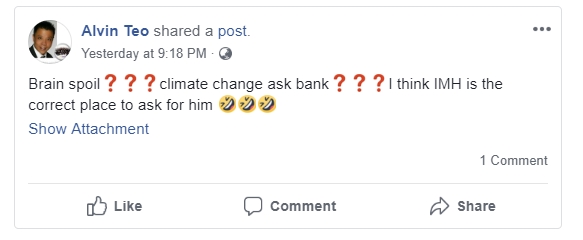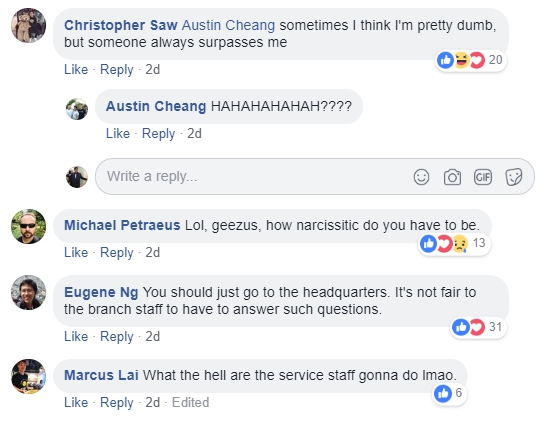 But Lommen had at least one supporter among the naysayers.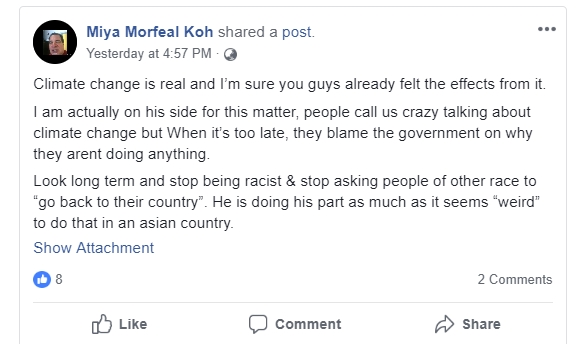 Another Facebook user in referring to a Straits Times report, explained why Lommen was targeting banks with his climate change activism.
Facebook user Jia Min said: "For those who do not understand why he is targeting banks: "Singapore's three top banks DBS, OCBC and UOB are significant funders of coal projects in the region, an analysis of their investments shows, putting them at odds with a growing number of global banks shunning financing of polluting coal-fired power stations and mines."
Lommen's Facebook shows that besides OCBC, he had also targeted DBS Bank with his activism.
https://www.facebook.com/davelommen/posts/10155856381267717Follow us on Social Media
Send in your scoops to news@theindependent.sg