A video of an AETOS officer sleeping soundly while he's on duty has been trending on social media. The video appears to have been taken in Singapore and it looks like the AETOS officer was stationed to inspect vehicles at a local checkpoint, based on the surroundings.
In the video shared online by Facebook user Ravindra Dev Rai, the AETOS officer can be seen dozing as he sits in an upright manner while a car tries to pass him. The person who is filming the video is seated in the car trying to pass him.
As the vehicle inches forward, the car's side mirror shows that there are a long line of vehicles behind this car that are waiting to go through the checkpoint.
https://www.facebook.com/rrai29/videos/10215477966315908/
The video has garnered over 65,000 views so far. Some netizens responding to the video have said that this is not the first time AETOS officers have been seen sleeping.
Facebook user Dave Tan claimed that he saw another AETOS officer sleeping at the Singapore checkpoint as he tried to go through customs following a trip to JB. Tan said he tried to take a video but was allegedly stopped by another customs personnel. Eventually, Tan's vehicle apparently passed through without being checked.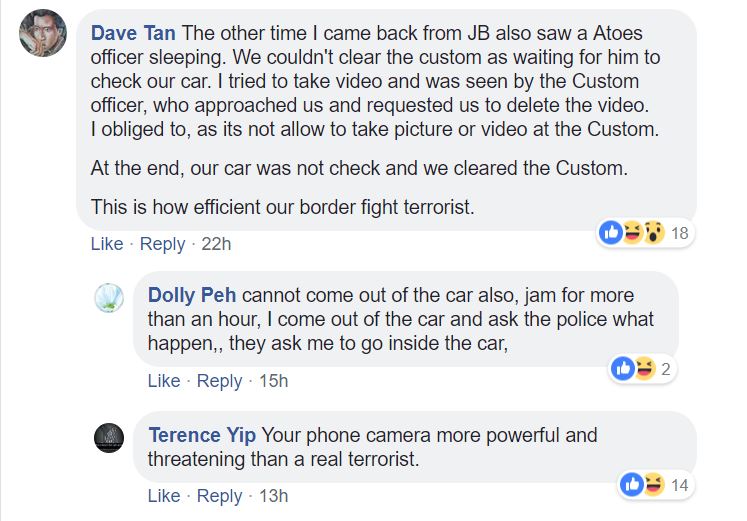 Follow us on Social Media
Send in your scoops to news@theindependent.sg 
No tags for this post.