One of the new schemes that Prime Minister Lee Hsien Loong unveiled as he delivered the National Day Rally speech yesterday was the Voluntary Early Redevelopment Scheme, or Vers.
The new scheme, which will come into effect in 20 years time, will allow homeowners of flats which are 70-years-old to sell the remaining lease back to the government through collective sale, if they so choose. Residents of precincts selected for Vers will have to vote on whether they want to undergo the programme.
While being similar to the SERS collective sale programme, PM Lee revealed that compensation for homeowners under Vers will be less generous than compensation unders SERS because there are only 29 years left of the 99-year-lease for ageing flats selected for Vers and there is less financial upside for the Government to buy back 70-year-old flats than flats under SERS.
It remains unclear at this point how much homeowners will receive if they opt for Vers and whether the compensation will be sufficient for homeowners to purchase another flat that affords them the same standard of living.
Meanwhile, some individuals online are pointing out that the acronym Vers also stands for a term referring to gay sex. Indeed, a quick search online shows that this is true.
According to an entry on the Urban Dictionary that is from as far back as 2004, "vers" – which is short for 'versatile,' in this case – is used to gay chat rooms "to indicate that a man is willing to be either a giver (top) or receiver (bottom) of anal sex."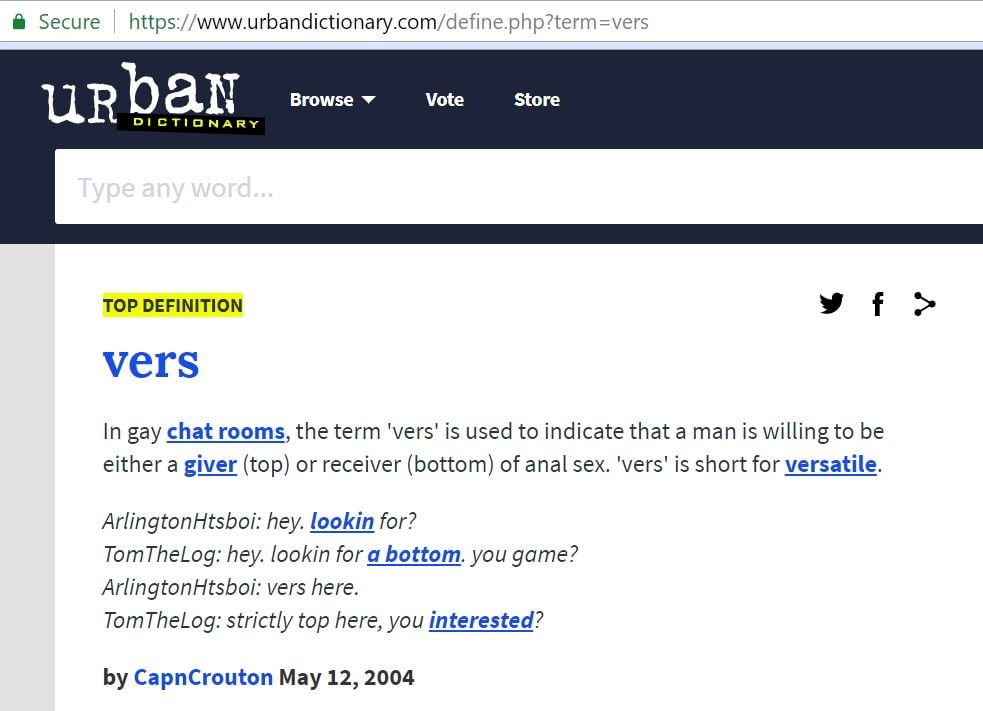 A Google search for "vers meaning" shows that the term is used to refer to intercourse between gay men on several websites. The top hit on Google points to pro-LGBT online publication, Pride.com, which ran an article titled, '13 Struggles Only Vers Men Understand' on its website.
In the article, the publication defined, "For those of you who don't know, being versatile (vers, for short) is a slang term used to describe a gay or bi man who can be either a top or bottom during sex."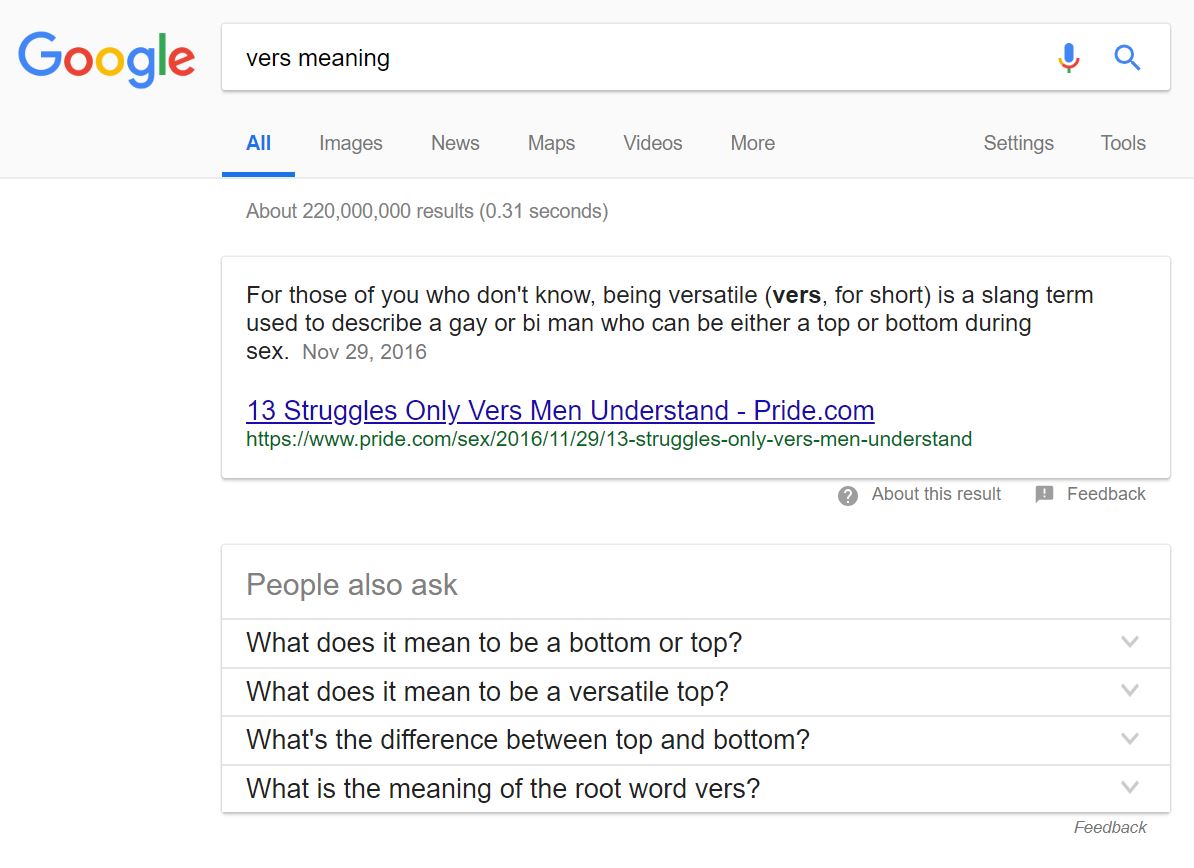 https://theindependent.sg.sg/is-vers-a-solution-to-decaying-hdb-prices-pm-lee-scant-on-details/Follow us on Social Media
Send in your scoops to news@theindependent.sg