A young family have been plagued by a persistent leak from the wall causing a big puddle on their floor. This is the second reported case of new HDB flats in the Punggol area flooding due to pipe issues, in the last few years.
In this latest case, 28-year-old Ms Lan said that the dirty water leaks from the wall in her master bedroom and floods her floor. The water, which can apparently fill two large buckets, has ruined Ms Lan's floor and cupboard.
Ms Lan told the local press that she and her husband moved into the new flat at Block 305A Punggol Road in 2017. In June last year, she found that the entire floor in her master bedroom was wet.
When Ms Lan informed HDB and the town council, the authorities found that a concealed pipe, that is used to transport rainwater, in the wall of her master bedroom was leaking. In November last year, the authorities affixed an external pipe to redirect the water to the bathroom in the master bedroom.
Ms Lan, however, said that the issue has not been fully resolved since water still spurts out from the wall. She added: "After that pipe was installed, less water flowed onto the floor. But now there is the pipe along the wall which is an eyesore. There must be a better way to fix the problem." 
She lamented that she, her husband and her daughter are all forced to sleep in the common room due to the pipe problems. Asking the authorities to resolve the root cause of the issue once and for all, Ms Lan said:
"My wooden flooring has rotted away because of the water leaking after so many months, and the wall paint has peeled off. How to stay in the room like that?"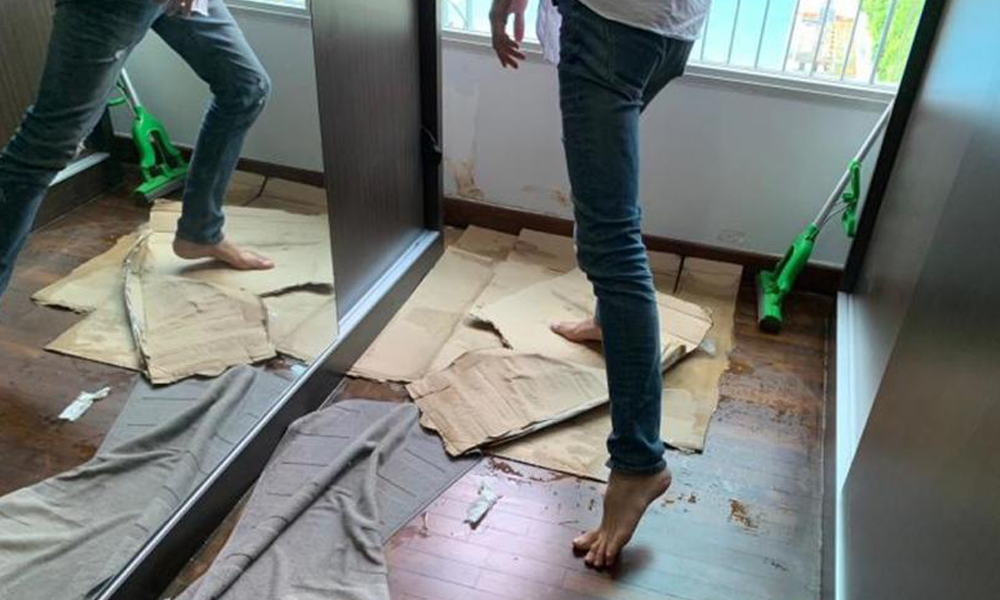 This is not the first time that flat owners in Punggol have experience flooding issues in their new units.
In 2016, 61-year-old Mdm Carol Khoo said that she cannot imagine living in her new studio apartment because it has been repeatedly flooded by toilet waste from malfunctioning sewage pipes.
It was later discovered that plywood was blocking the pipes carrying toilet waste, causing sewage to overflow from the drain in the bathroom. Despite rectification works, the flooding occurred again and workers found more foreign materials like cloth and cement blocking the pipes.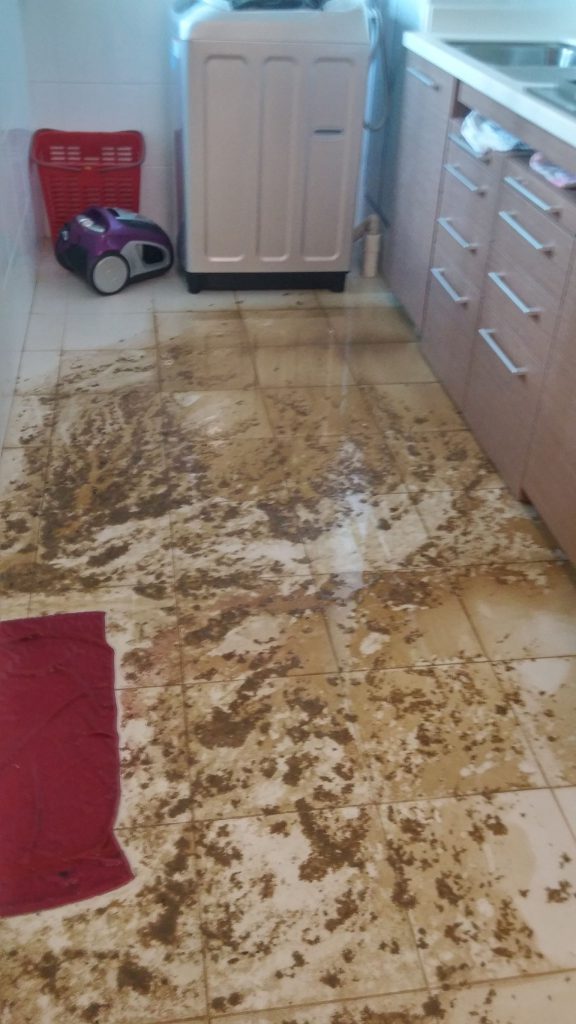 Follow us on Social Media
Send in your scoops to news@theindependent.sg 
No tags for this post.