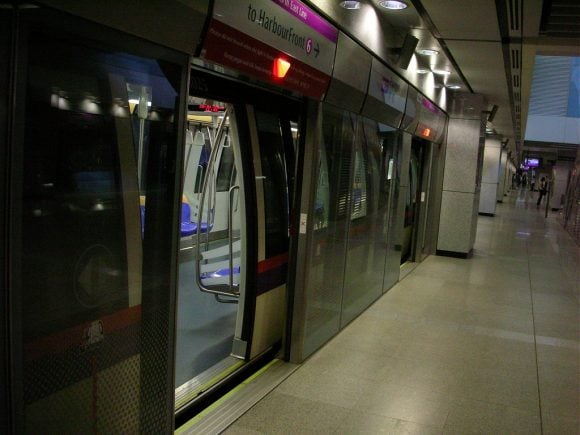 Facebook user Ian De Cotta shared the picture of faulty display in the Punggol station of the North-East Line.

Just in case you can't see the Facebook post with the quirky caption: "The late British Prime Minister Winston Churchill gave us many memorable quotes. It would seem, this was one of them", this is the picture.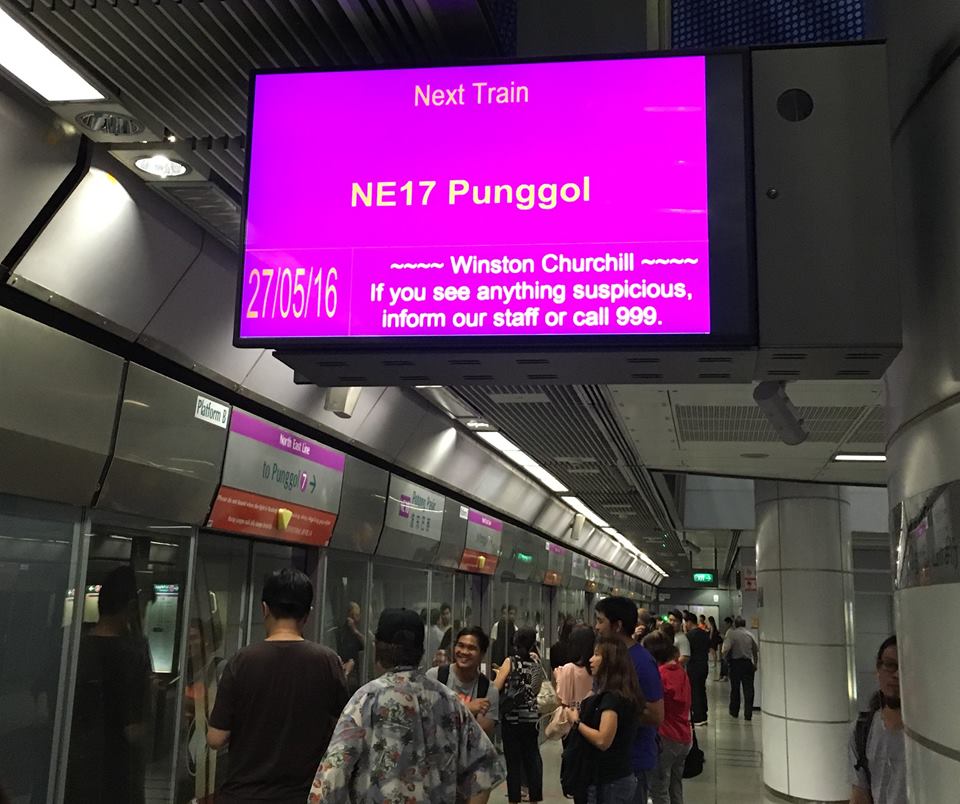 Commuters who take and share such pictures however have to be careful. An SMRT advisory says that commuters may take photographs or videos within SMRT premises only if it is for personal use. It prohibits the public from sharing such photographs and/or videos taken publicly.
In 2010, a letter writer to Straits Times Forum page, Raymond Chong, said that he was stopped by a SMRT staff for taking a picture of the public transport operator's faulty display panel. The writer in a letter titled 'Train operator's split personality' recounted:
"Recently, I was stopped by an SMRT station manager and had my identity card (IC) number noted for photographing a faulty display panel with my cellphone camera.
The SMRT staff quoted a Prevention of Terrorism Act as the reason for my 'booking'.
SMRT's reply to my complaint was that photography and filming are not allowed in trains and stations. It cited company policy, yet this is not displayed prominently in stations and trains.
In fact, SMRT has held photography competitions in its stations, where winning entries are displayed prominently.
The other dissonant point was the difference between the public face the SMRT tries to project of its staff – friendly and helpful – and the absence of this basic attitude in the station manager's tone, which bordered on rudeness." -[Source: Straits Times Forum, 20 January 2010]