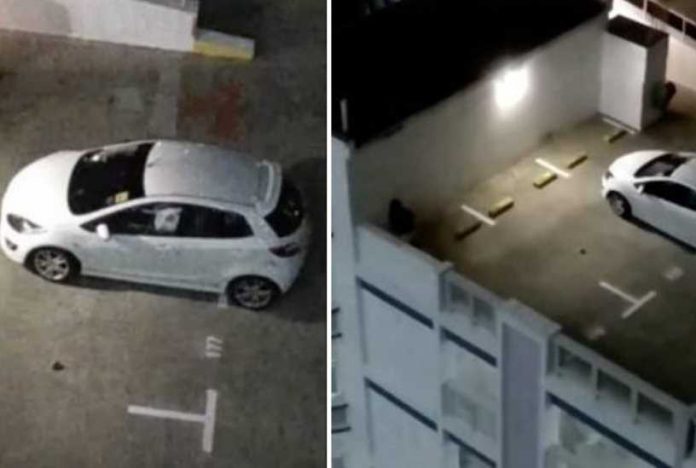 Another couple have been caught engaging in sexual acts in public – less than a week after a couple was caught openly having sex outside a pre-school at River Valley.
This latest case occurred on Wednesday, 22 March, around 11.30pm at a multi-storey carpark at Block 268 Boon Lay Drive. A resident, Lim, had been on his way to dispose of some rubbish at a trash chute when he noticed a car parked awkwardly. Looking closer, Lim noticed that a couple was inside the vehicle behaving intimately.
According to Lim, the couple were kissing, with the man groping the woman's chest, before they moved on to having sex in the passenger seat. Lim recounted that about 20 minutes later, the woman alighted the car and walked to a poorly lit corner of the carpark where she appeared to relieve herself.
Lim told reporters that this does not happen frequently in the carpark: "I've started living here for 9 months and this is the first time I've seen such a thing."
This is not the first time couples have been caught on camera engaging in sexual acts at HDB multi-storey carpark rooftops.
Just last month, a couple were seen engaging in sexual acts in full public view at a Choa Chu Kang carpark rooftop. A resident who saw the couple said, "The carpark has residential blocks on three sides. The couple were right smack in the middle of the carpark giving residents a birds' eye view of what they were doing. It's really quite dumb."
Just three months before that incident, a similar carpark rooftop rendezvous was caught on camera at Block 306B Canberra Road.
Another couple caught engaging in sexual acts at HDB carpark rooftop
Couple caught engaging in sexual acts at HDB carpark rooftop