The Singapore People's Party (SPP) has confirmed that former Non-Constituency Member of Parliament (NCMP) Steve Chia has joined their ranks after the party published photos online of Chia donning party colours and participating in their outreach events last week.
Unnamed members of the SPP disclosed to the press that Chia has been elected into the party's Central Executive Committee and serves as organising secretary.
Chia was formerly with the National Solidarity Party (NSP) for 22 long years, since 1995, before he left the party last year. He served as NCMP from 2002-2006 after he lost the 2001 General Elections with less than 35 per cent of votes in Chua Chu Kang SMC. When Chia was appointed to the NCMP post, he also served as secretary-general of the NSP.
A year after he was appointed as NCMP, in 2003, Chia became embroiled in a nude photos scandal after his pregnant wife discovered naked photos of their Indonesian domestic helper in the recycle bin of Chia's computer. Chia's wife filed a police report, at which point he revealed that the nude photos were shot consensually.
In a startling twist, Chia allegedly disclosed to the press that he had an interest in nude photography and apparently even showed the press nude photographs he had taken of himself.
International news wire Agence France Presse covered the story at the time and reported: "Chia admitted he developed a hobby of taking nude pictures of himself after getting a digital camera two years ago. "I am proud of my body," he said as he displayed nude photos of himself taken during his travels with his back to the camera."
While Chia's wife initially believed that he had molested their helper, she later admitted that her beliefs had been shaken following her husband's admission. Late last year, Chia made a public post and revealed that he is divorcing his wife.
Although it will be 15 years this year since the scandal broke, voters' reactions to the news that Chia has joined the SPP shows that they still remember the controversy clearly: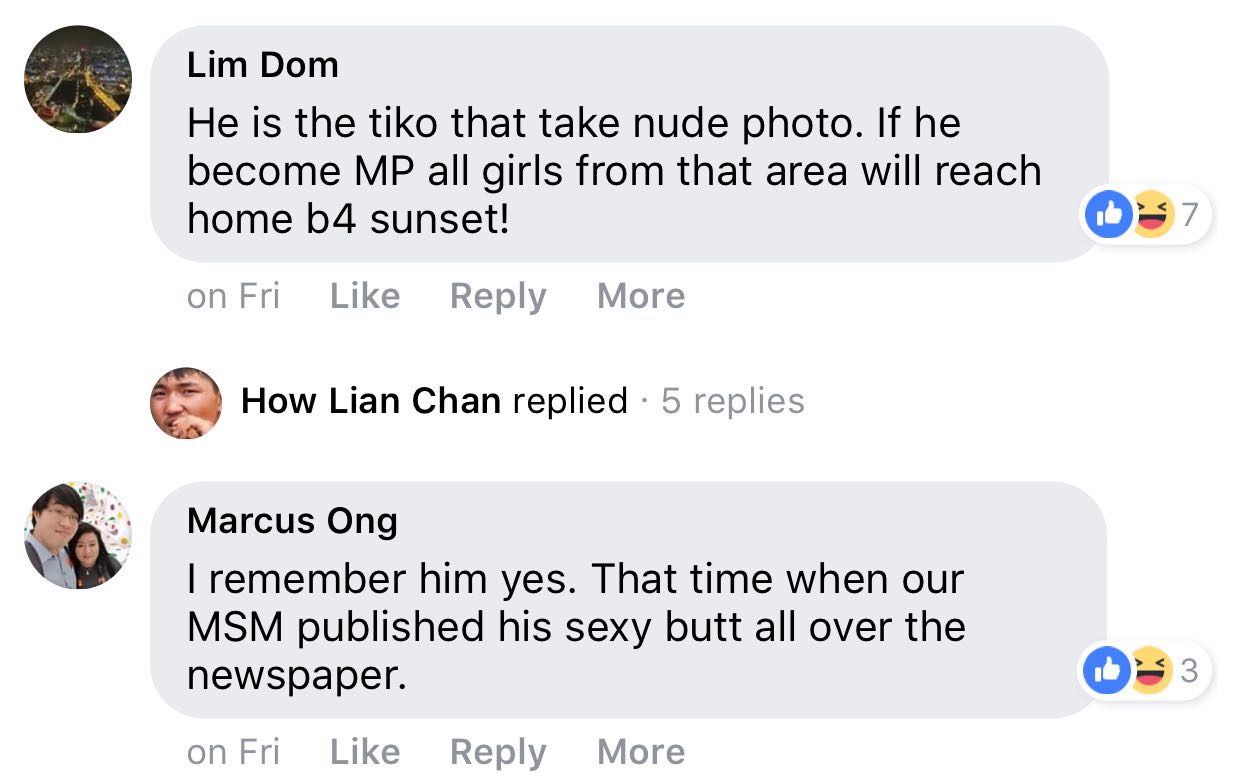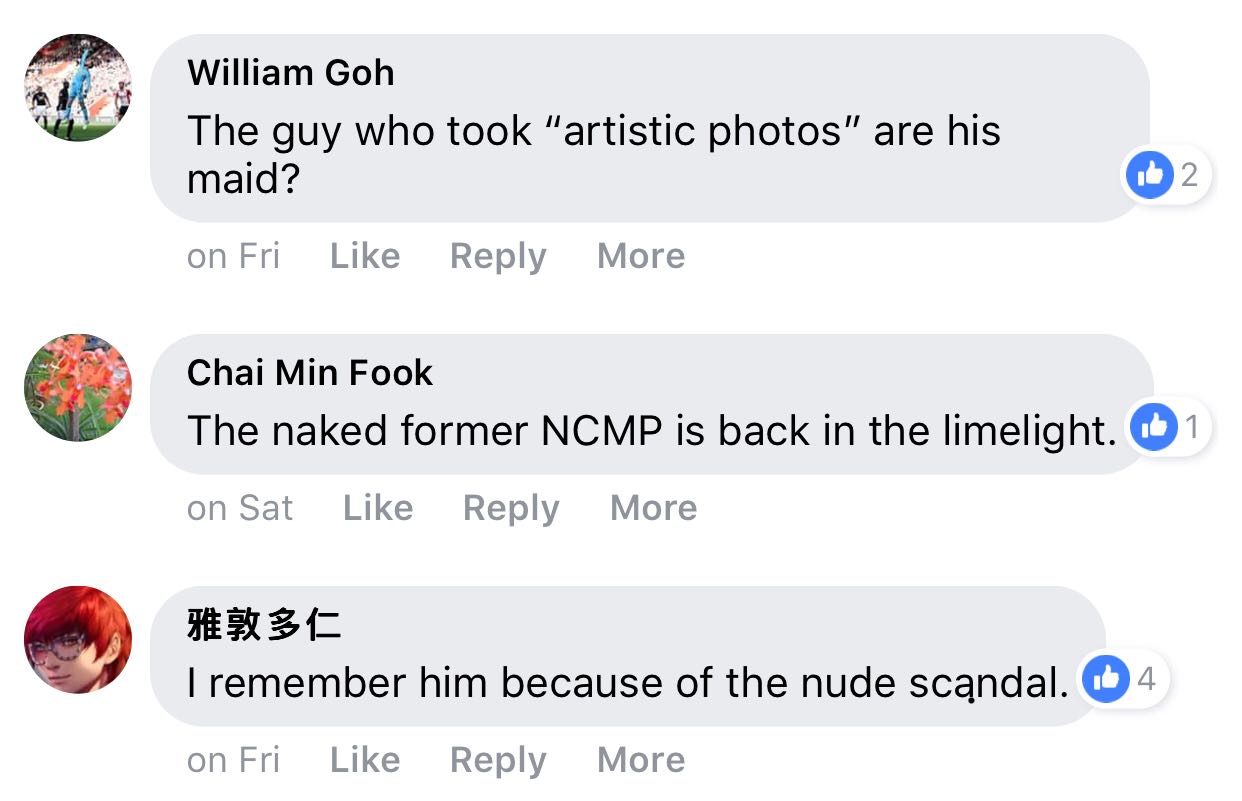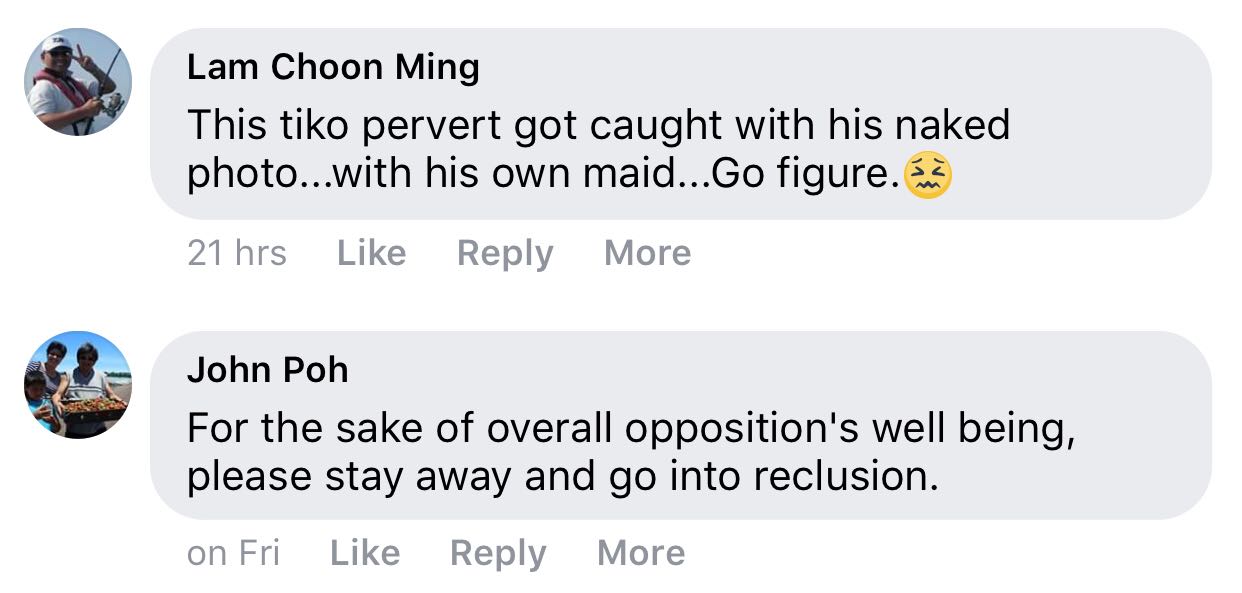 Unfortunately, this isn't Chia's only brush with public notoriety. In 2006, Chia made the news when he drove a car through a red light and crashed into a bus. He received a fine for the traffic offense.
During the most recent General Elections in 2015, Chia drew intense public scrutiny when he revealed that he plans to contest Macpherson SMC under the NSP ticket and thereby initiate a three-cornered fight against the ruling party and the Workers' Party (WP). The NSP had previously conceded the ward to the WP to contest before backtracking on its promise.
NSP's acting secretary-general Hazel Poa resigned from the party over the party's decision to support Chia's request to initiate a three-cornered fight.
During this time, a website was launched to target Chia after the NSP backtracked on its promise to the WP. Shortly thereafter, Chia uploaded a Facebook post entitled "The Trolls Have Won" and rescinded his intention to contest Macpherson SMC, citing online abuse.
He added that "it is with anguish and deep sadness that my lifelong ambition to be the people's spokesman in Parliament ends today" and tagged the post with the following hashtags: #MyReputationIsGone #PeopleOnlyRemembersTheBad and #NotWorthIt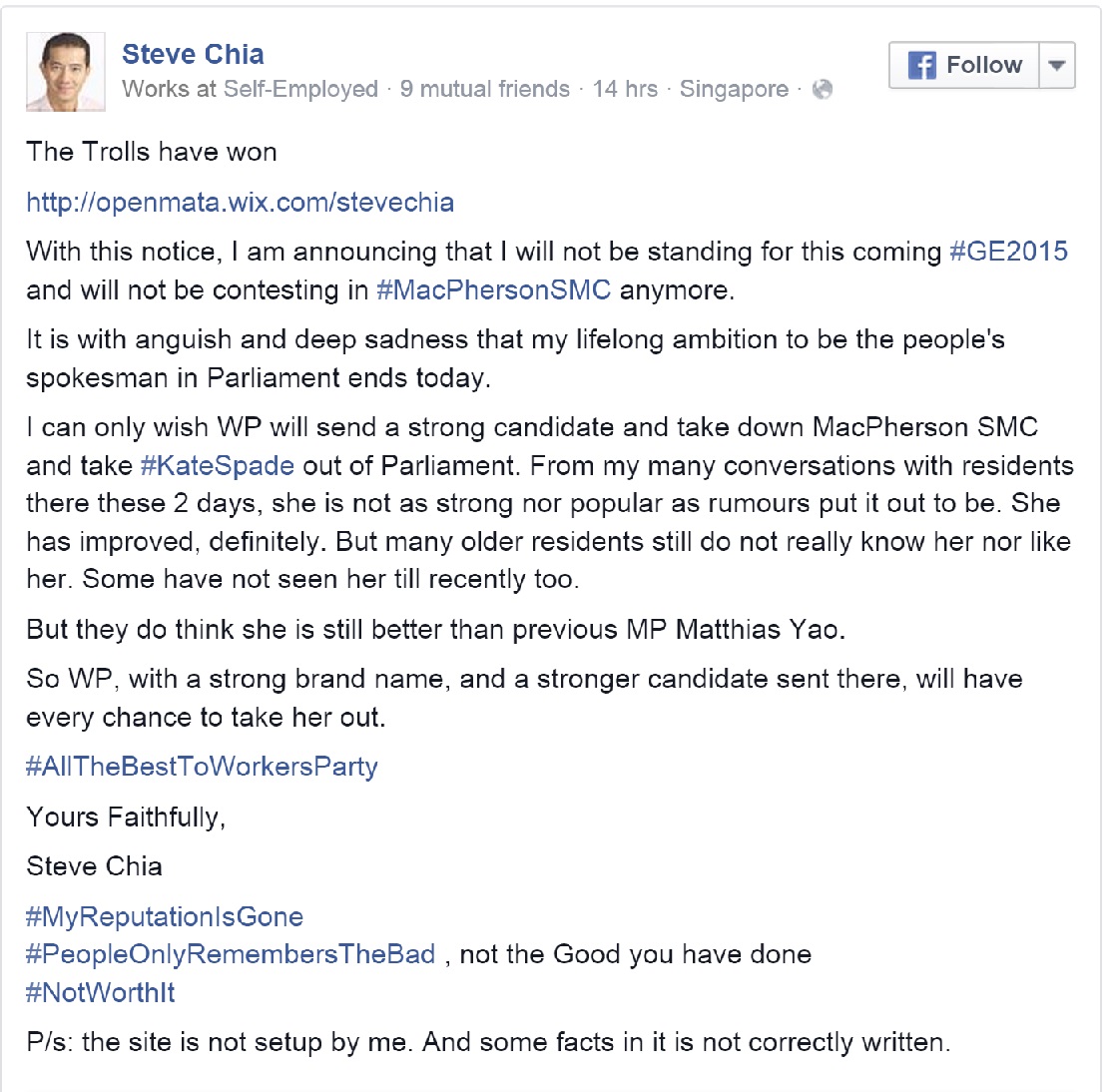 Chia deleted the public post shortly after he published it.