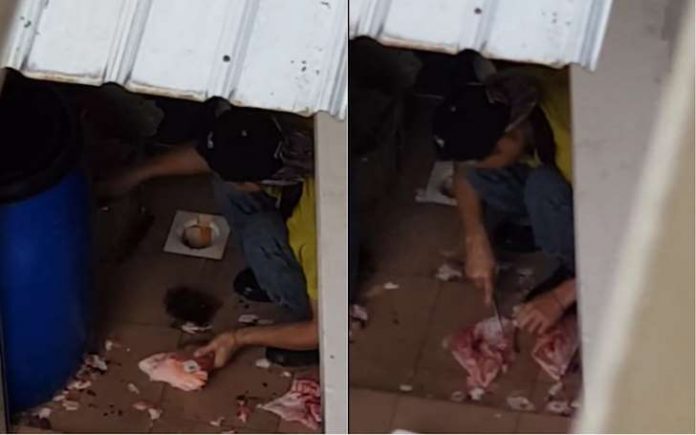 A steamboat stall assistant at a Bukit Panjang coffeeshop was caught on camera casually descaling and slicing raw fish on the filthy floor at the back of the stall. He was cutting the fish right beside an open drain.
The Chinese daily visited the stall to investigate ans found that the spot where the employee was slicing fish was near a bucket of unwashed dishes, beside a dirty rubbish collection point.
The netizen who shot the video and circulated it online later commented: "The surroundings were so dirty. Just watching it made me feel disgusted."
A representative of the stall, 43-year-old Mr Liu, has since apologised to all customers for the stall employee's behaviour, calling the act a "momentary lapse of judgement on the young worker's part."
He added that the stall takes food hygiene very seriously and that food handlers are expected to wash all ingredients thoroughly before it is cooked.