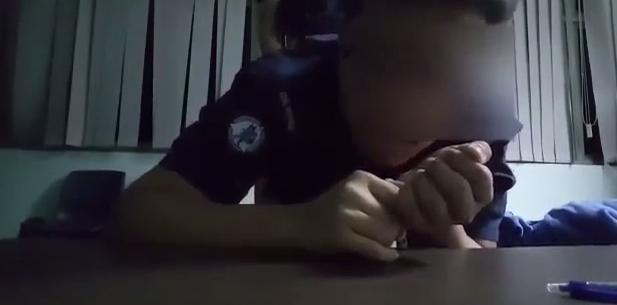 According to a forumer in Hardware Zone, SCDF was notified of the video of the 2 men allegedly from SCDF having sex on 25 September 2015 – 3 days before SCDF made a police report.
Forumer xboxer in highlighting his email conversation said: "Hohoho, SCDF replied to my email regarding those 2 gay boys." In a post time-stamped 26-09-2016, 05:36 PM, an SCDF Quality Service Manager is quoted as saying, "SCDF takes a serious view on the behaviour of our personnel and does not condone the conduct as shared by you. We are aware of the post and are already investigating into the matter. Thank you for bringing the matter to our attention."
Yesterday (28 Sep) in a post time-stamped 7.50pm, the forumer also revealed the unpixelated picture of the alleged offender.
A leaked video linked to an online forum showed two men, allegedly from SCDF, having sex in camp. It is not clear when the video was taken, but the forum post was made on 28 Sep at 4.58am.
Apart from the fact that both men were in uniform, there is no indication of what rank they hold. The arm badge of one of them suggested that they were from the 2nd SCDF Div HQ. Both men appeared to be performing the act willingly.
The video posted at an online streaming site has since been taken down for violating Terms of Service.
SCDF said in a statement on Wednesday (28 Sep) that it "takes a serious view of the matter and has lodged a police report," and that the "police are investigating the matter for an offence under the Films Act."