Another picture posted on its facebook is deleted by Singapore Armed Forces' Basic Military Training Centre (BMTC).
A few days ago, we reported how BMTC deleted the picture of a recruit's first day after it got mixed responses. The recruit's picture has now gone viral and his 'sian' look is now an Internet meme.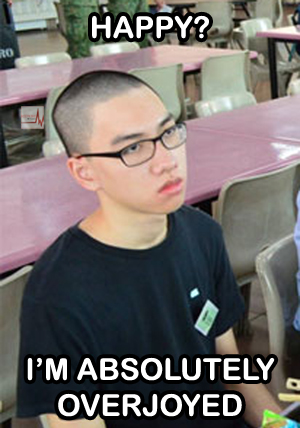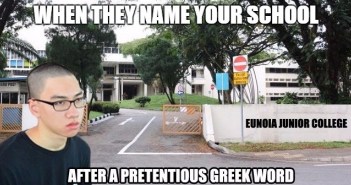 BMTC yesterday posted another picture – a picture of its recruits doing mass sit-ups. And now that too (picture below) has been deleted.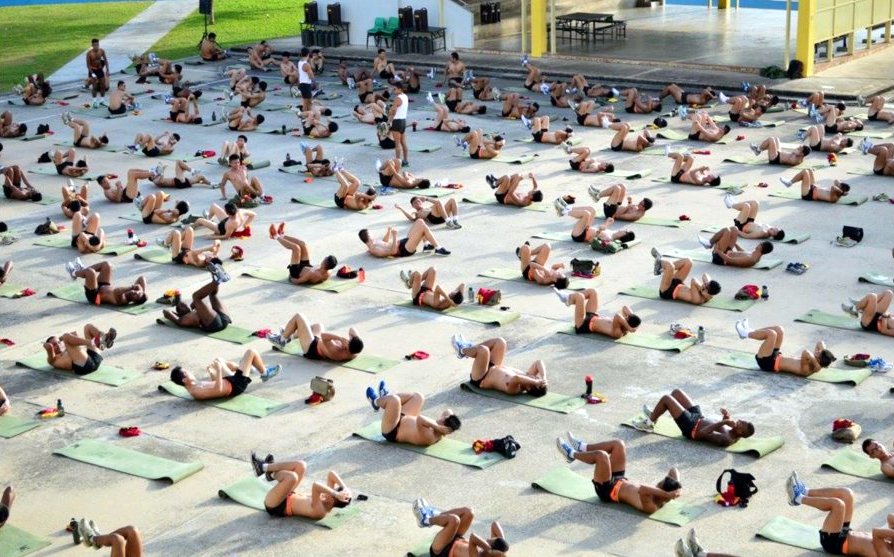 There are no explanations as to why this picture was deleted, but this post too received mixed reviews before it was taken down.
The comments were mostly about recruits doing sit-ups with yoga mats for back support.
Some bemoaned the 'good life' recruits today have:
"During my generation we do PT under the sun without the yoga mats and we had blister at our back after the PT. Good life for this new generation of recruit…"
"Wa why got yoga mat one?? Just lye on the concrete floor kindly heated by the mid-day sun! Burn more fats! Haha"
"I want to join. I request one king size mattress because I am cat zzz recruit"
One commenter explained why recruits today use use yoga mats when they do sit-ups.
"Actually, don't hate guys. The yoga mat is to standardize for those people like me who can't do sit-ups on concrete ground. Reason is because my tailbone area is abit protruding so it hurts when I do a sit up on solid ground".