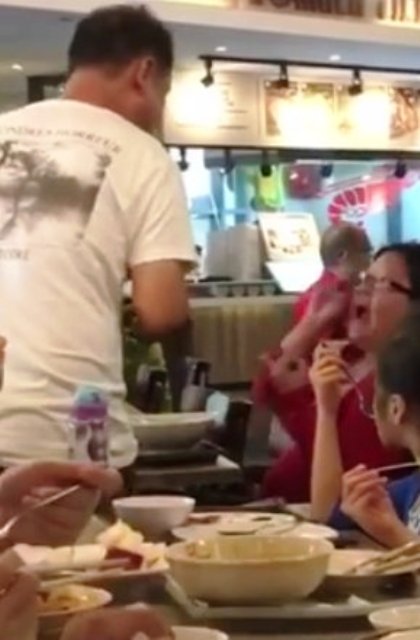 Nee Soon Central Zone 1 Residents' Committee has responded to allegations that the woman who berated the deaf and dumb cleaner at the JEM kopitiam is a grassroots leader. In a Facebook post the RC said:
"We note there is a post on facebook going around that the lady in the picture is a member of our committee. We would like to clarify that she is neither a member nor volunteer of our committee. We trust the above statement clarifies. Thank you."
(Update: Assoc Prof Dr Muhammad Faishal Ibrahim, MP for Nee Soon GRC and Parliamentary Secretary for Education and Ministry of Social & Family Development, has also denied that the woman is a grassroots leader in Nee Soon Central. He has further condemned those that claimed that she was without ascertaining facts appropriately.)

A Facebook Tony Keng Hong Tan however has claimed that he called the Nee Soon Central CC and that the PA staff replied that the woman, who is believed to be Alice Fong, is "no longer a member / volunteer in Nee Soon Central Grassroots Organisations."

Netizens have also pointed out that the woman believed to be Alice Fong is featured in the bonding activity MP Lee Bee Wah had with her Neighbourhood Committee volunteers last Saturday (May 29).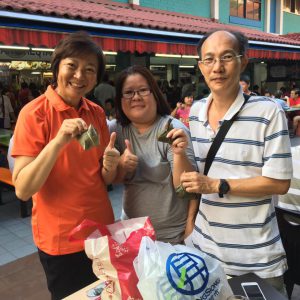 A Facebook user Jason Lee has claimed that Alice Fong had changed her Facebook name and profile picture this morning, and that the Facebook user Melon San is actually Alice Fong.

Alice Fong's Facebook page appears to be deactivated as at 7pm this evening. But netizens are continuing to circulate pictures of the woman with MP Lee Bee Wah on several online platforms.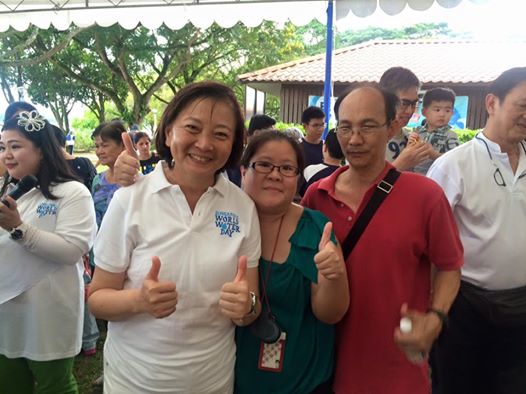 In October 2015, Alice Fong shared an ordeal she had at Tan Tock Seng Hospital with MP Lee Bee Wah.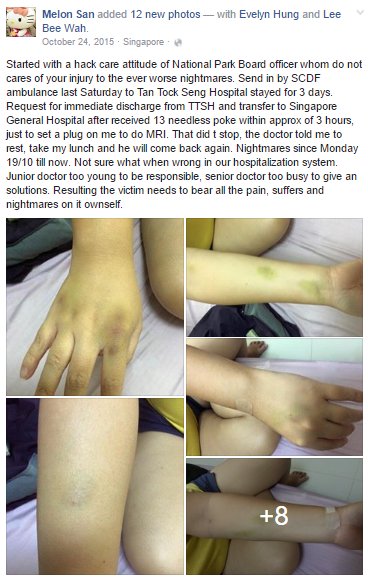 The grassroots group Acacia Group RC replied to her Facebook post and said:


MP Lee Bee Wah also responded to her and said:


Alice Fong is seen as an active participant in many of the Acacia Group Residents' Committee events. She is seen in several of the photos in this floor party in Acacia Breeze.

MP Lee Bee Wah acknowledged the RC as the "youngest RC but a very active one."
Alice Fong is also prominently featured in the recent CPR & AED Training Workshop Nee Soon South Zone G Residents' Committee organised for the residents of Acacia Breeze,

Alice Fong earned the ire of netizens after Facebook user, Euphemia Lee, shared a disheartening video last evening (Jun 3) showing a woman in a crowded food court at JEM berating an elderly cleaner for misunderstanding her and trying to clear her table while she hadn't finished her food.
Euphemia recounted: "The cleaner misunderstood her grunting when he asked if he could clear her tray for affirmation. She abruptly exploded into cursing and violent upper body actions. She then told him that he should go and die and should not be given a coffin. She then continued eating until her husband returned, after which she insisted her husband drag the old man back to their table to APOLOGISE to her."
It was then that the woman and her husband were notified that the cleaner is deaf and dumb. The woman then continued to make a scene and demanded the cleaner to apologise to her despite the food court manager's best attempts to placate her. In short, the woman eventually implied that "old and disabled people should not be given employment nor forgiven for their mistakes. And that they should just be beggars and wait for the government to feed them."
See the video in full here: