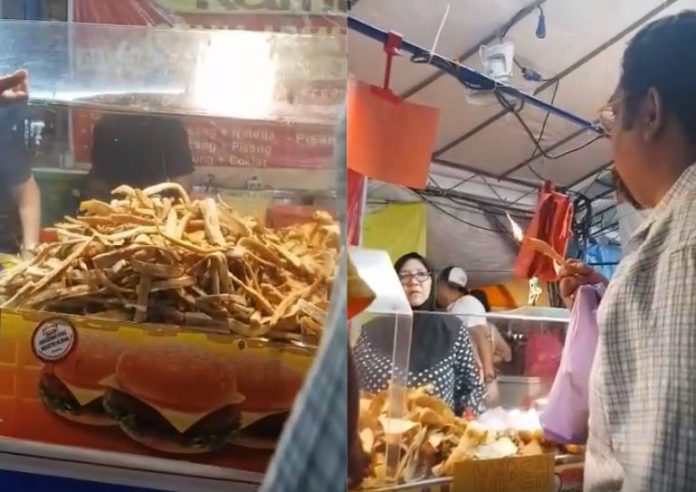 Netizens have criticised a family who claimed that a fried snack sold at a local bazaar is made from plastic. In a video that has been circulating on social media, a family comprising of a man, woman and two children, can be seen standing at a Ramly stall at a pasar malam.
The man can be seen lighting a piece of what appears to be keropok lekor – a traditional Malay fish cracker snack – on fire. The woman then claims that the cracker wouldn't burn the way it was burning if it was not plastic as one of the stallholders looks on, bewildered. A child can also be heard exclaiming that he cannot believe he just consumed plastic:
Keropok Lekur Made of Plastic Sold in Geylang?

Posted by The HOOD Property on Tuesday, 22 May 2018
While it is unclear where or when exactly the incident occurred, Facebook group The HOOD Property claims the incident occurred at Geylang. While the video has only garnered over 2000 views on Facebook, it is believed to be going viral on WhatsApp.
Netizens have slammed the family for their allegations and have asserted that keropok lekor will burn in the manner it is shown in the video, not because it is made of plastic, but because it is fried in oil.
Netizens have speculated that the video appears to be an attempt to knowingly sabotage and possibly drive business away from the stallholders since the video appears to have been shot purposefully: