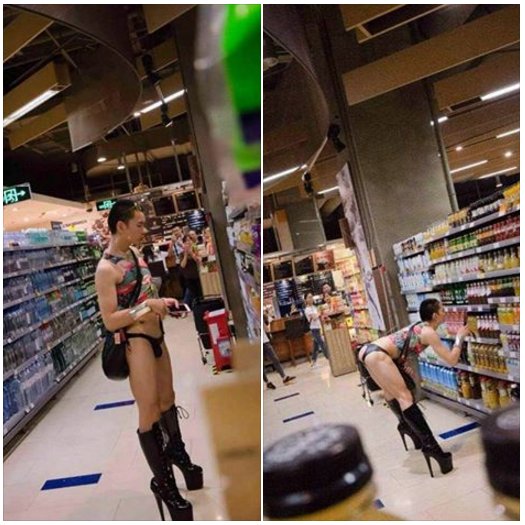 UPDATE:
Facebook user RD Jay who shared the picture in his Facebook is wrong. The picture is not taken in Suntec City but in Shenzhen, China. This is the original post from where the picture was ripped.

—
Facebook user RD Jay shared the picture of a scantily dressed man. He claimed that he spotted the man at Suntec City Tower 4.
Some of the commenters took offence at the shopper's dressing and wondered why the police was not called. Others wondered if he was a boots salesman.

Other Facebook users posted pictures of the same shopper purchasing groceries.