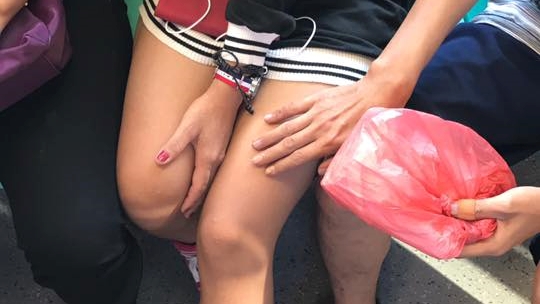 A man who was caught on camera this week molesting a woman on an MRT has been identified as 44-year-old Sim Tech Chye and charged for Outrage of Modesty.
Chye, who was filmed surreptitiously stroking an unsuspecting fellow passenger's thigh was arrested by police officers from Hougang Neighbourhood Police Centre yesterday at Hougang Mall.
Sim will be remanded for two weeks at the Institute of Mental Health for a psychiatric evaluation. If convicted, he could be jailed for a maximum duration of two years and caned.