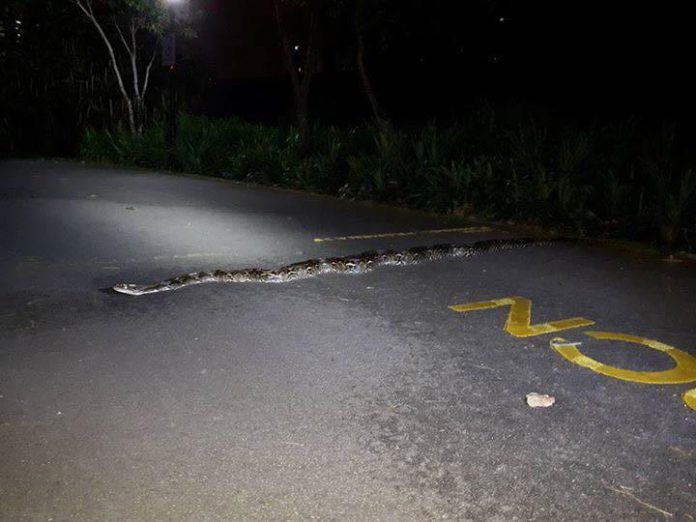 A giant python was spotted crossing the footpath at Sengkang Path this week. The python was so long that it nearly covered the entire length of the footpath.
Facebook user Levin Foo first posted his sighting of the reptile online, warning individuals who take their children or pets to the park to be cautious.
While pythons are not venomous, they may turn aggressive and dangerous if provoked. If you do come across a snake, the best course of action you could take is simply keep your distance and avoid startling it.
Pythons are spotted all around Singapore fairly regularly. Check out some sightings of pythons in common areas earlier this year:
Python sightings in Bukit Batok raises alarm – Except for one badass old man