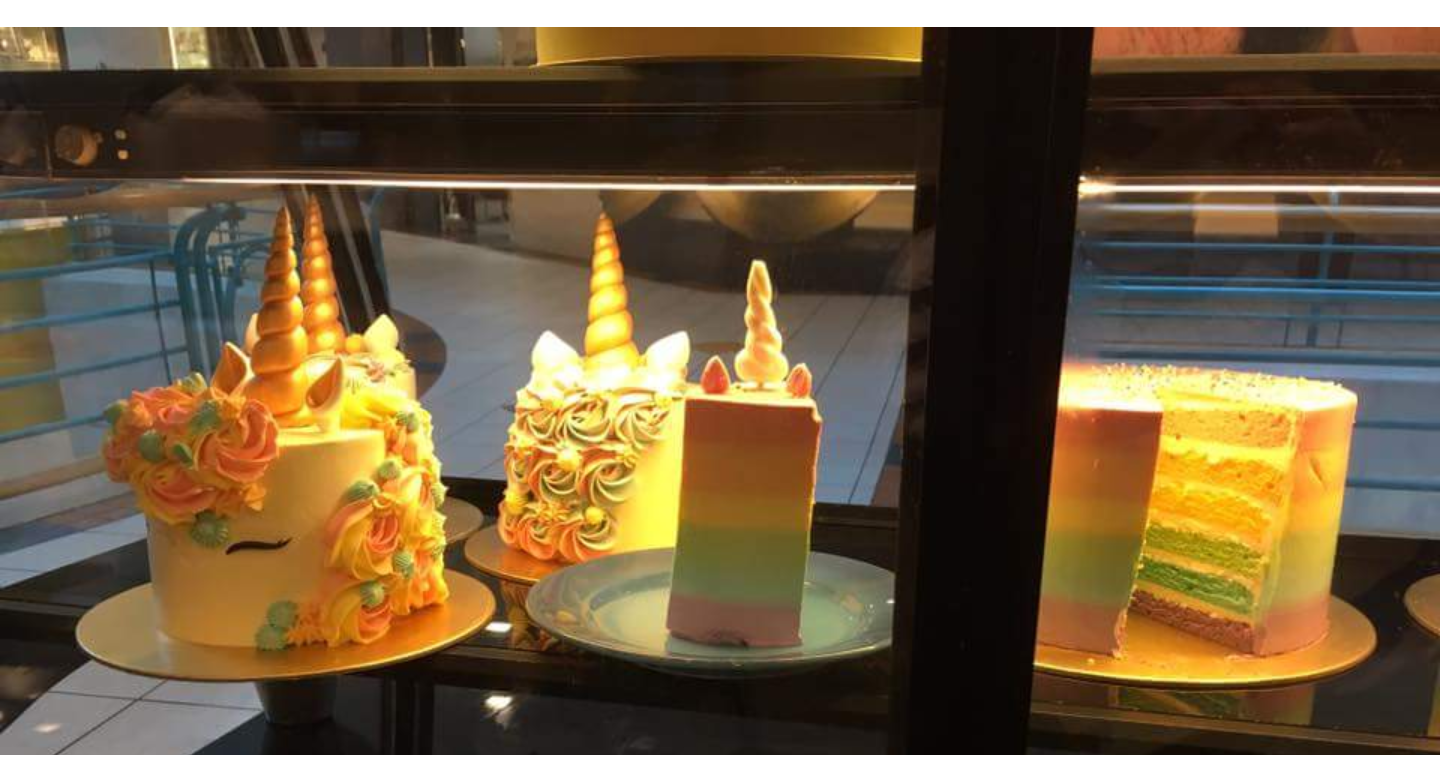 Paranoia knows no bounds sometimes.
And so it is with one man who is freaking out online over a rainbow-coloured cake he came across in a shop.
"Went to another of those "young punk" cafes that are sprouting all over our island, and again saw all these so-called "rainbow cakes"," the man said on his Facebook page.
"I always protest to my ignorant young cousins, these are not rainbow cakes," he continued. "Rainbow has 7 colours."
"These are gay cakes," he said, without elaborating further. "Nothing wrong with a gay cake, sure, but please call a spade a spade."
"Stop covering up gay agenda. Now."
He had apparently linked his post to the "We Are Against Pink Dot in Singapore" Facebook page.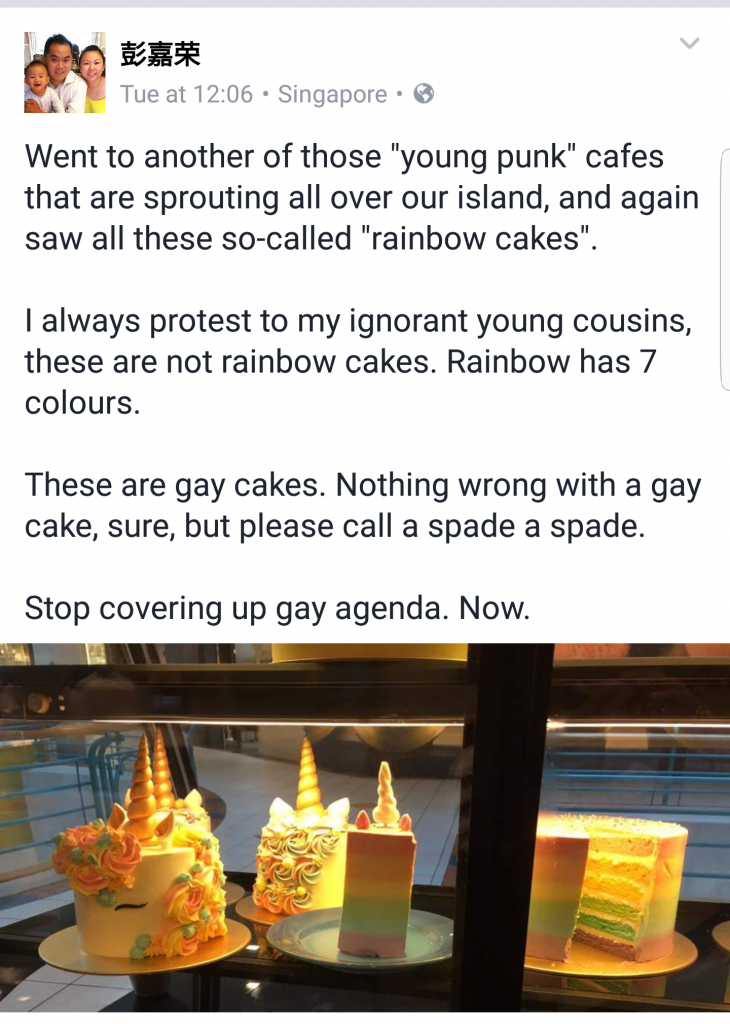 Some of the response are just as hilarious.
"And, it's ok," said Leon Yap. "Not really fond of rainbow cakes.???? But, it is good to educate public on their agenda."
To which Nina Khong replied: "Real rainbow colors very nice, invigorating. This wrong rainbow color is anemic, pales to the real."
Michael Sheridan was more cautious.
"I only eat rainbow cake from known family friendly cake shop," he said.
Not all respondents are paranoid, of course.
"The rainbow cake only has 6 colour layers for practical reasons," said Boon Leong Chiew. "No where have I read that it is associated to LGBT. Next thing we know, pink cakes are also on the cross hairs."
Mr Chiew added: "Here is a list of top eateries serving rainbow cakes. How many do you want to boycott? Make friends is a better strategy than making more enemies."
https://www.facebook.com/groups/waapd/permalink/1393904833979643/