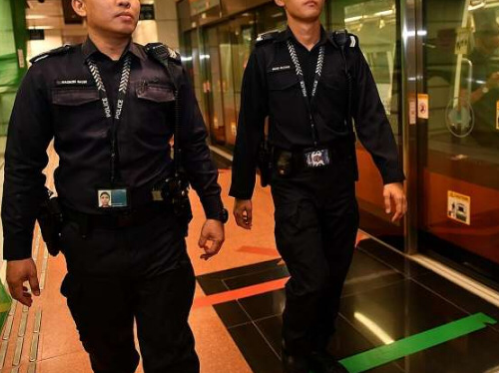 A Singaporean man claims that police officers patrolling Redhill MRT station have stopped him about 20 times in the last few months to check him, possibly due to a small tattoo he has.
The netizen, Melvin Chin, wrote to the Singapore Police Force's Facebook page today and revealed that he has never been stopped at the station when he wear formal clothes. He has only been checked when he wears casual apparel where his tattoo can presumably be seen.
Extremely courteous, Chin thanked the Force for their service and clarified that he is fine with the checking, as long as it is conducted fairly, without discrimination:
Dear SPF, I really appreciate your effort to keep Singapore safe.
However you may need to relook into the SOP for checking individual IDs at MRT Stations.
I live nearby to Redhill MRT station and hence look for my Friend working there for lunch or after work coffee.
While I have Never been checked while wearing office clothings, I have Always been checked while dressed up casual, sporting a small tattoo on my forearm.
The Officers always tells me it's "random check" but I've been checked 20 over times over few months in casual, compared to "0" times in office wear.
Don't get the wrong idea. I'm ok with the checking, but do it fairly, without discrimination.
Thank you for your hard work in keeping Singapore safe. Majulah Singapura!