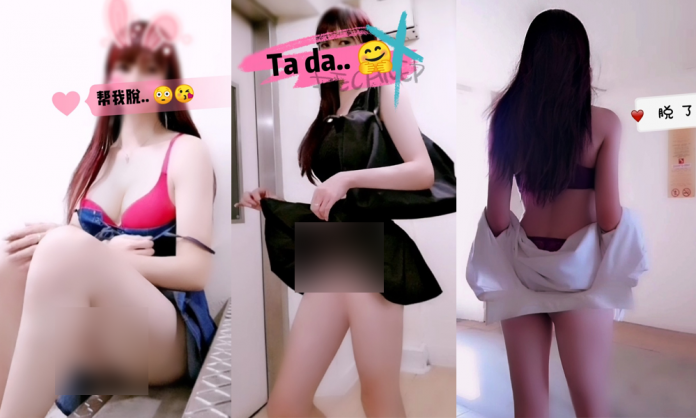 Vulgar photos of a woman posing naked or barely clothed at the corridors and stairwells of HDB blocks have been going viral online. The woman, who appears to be in her 20s, claims that she is a married Singapore permanent resident from Malaysia who works as an administrative clerk here.
The woman has posted numerous pictures of herself online and most of the pictures appear to be taken in public housing estates. Some pictures are upskirt shots of the woman who is not wearing any underwear, another picture shows the backside of the stark naked woman who is turned away from the camera.
The woman also poses for photos in her bra and underwear in HDB corridors, sometimes in broad daylight. In one photo taken at a public place, the woman can be seen removing her underpants as her top is pulled down to reveal her bra. All the pictures are accompanied with suggestive comments.
In one picture, the woman alludes to the person who takes these shots of her: "It is weird to have a friend take such photos. But who knows one day she will join me and benefit u ppl…Shes pretty good. In taking photos."
Even as the exhibitionist's pictures are going viral on social media and on WhatsApp, both she and her photographer friend may be in trouble with the law.
Indecent exposure in public places falls under the Miscellaneous Offences (Public Order and Nuisance) Act. If convicted, the woman may face a maximum three months jail term and/or a $2000 fine.
Posting the photos online is a punishable offence, as well. The person who circulated the photos and the person who shot the photos may be charged, if caught.
Meanwhile, some netizens felt that such acts are unacceptable and called on the authorities to revoke the woman's PR if she really is a permanent resident: