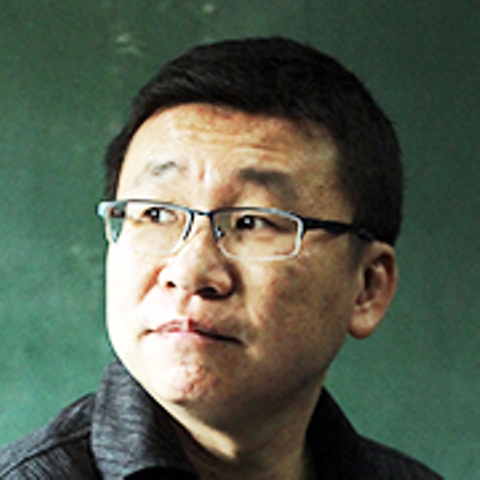 Artistic director and co-founder of the bilingual theatre company Drama Box, Kok Heng Leun, has been put forward by peers and members of the arts community for the position of Nominated Member of Parliament to represent the arts and cultural sector.
A prominent figure in the Singapore arts scene, Kok has made notable contributions as a veteran theatre director, playwright, dramaturg, and an experienced drama educator. A keen promoter of community arts and forum theatre, Kok has been instrumental in bringing theatre to the community, and has been commissioned by government agencies as well as civil society groups to develop platforms for dialogue on a variety of social issues through theatre and the arts. Kok contributed as a member of the Singapore 50 Culture and Sports Sub- committee, and currently serves on the Singapore Chinese Cultural Centre Programme Committee.
Director of Intercultural Theatre Institute, T. Sasitharan: "What marks Kok Heng Leun as an extraordinary artist is his remarkable sense of responsibility and honesty and his artistic vision. He is unflinching in seeking out the most theatrically effective means of connecting to his audience; the aim is to always connect, to touch and to engage the audience as deeply and openly as possible."
Kok's work has been widely recognized, having been conferred the Young Artists Award by the National Arts Council in 2000, the Japanese Chamber of Commerce and Industry Culture Award in 2003, the Outstanding Youth Award (Culture) by Junior Chamber International in 2006 and, more recently, the National Arts Council Cultural Fellowship in 2014.
Actor and former Nominated Member of Parliament, Janice Koh: "Heng Leun is a highly respected, bilingual director who works in both the English and Chinese language theatre scenes. He has a deep understanding of the arts and cultural industry. Moreover, Heng Leun has extensive experience in developing community engagement projects in the heartlands, which demonstrates a strong commitment and ability to build conversations and foster connections with the wider community through the arts."
The arts community was previously represented in Parliament by Audrey Wong (2009–2011) and Janice Koh (2012–2014). Kok's nomination is not his first — his name was submitted to the Special Select Committee in 2014. At that time, despite strong support from the artistic community, Kok was not appointed. However, with confidence, members of the community are proposing his nomination again, convinced that he continues to be a good candidate to represent and champion the arts in Parliament.
Artistic Director of The Theatre Practice, Kuo Jian Hong: "Heng Leun's work demonstrates his capacity to foster dialogue in our multi-faceted, multicultural landscape. His strength lies in his ability to create platforms that offer diverse perspectives, which is pertinent as we reflect on our past, engage with the present, and plan for our future. As a Nominated Member of Parliament, I believe Heng Leun can extend his reach as a bridge-builder, not only at the community level, but at a national level."
As a member of Arts Engage — the arts community's platform to discuss matters that affect artists and artistic production in Singapore — Kok represents a voice and perspective that reflects the realities of cultural workers, which is crucial to the development of government policies related to the arts.
Sharing his thoughts on his nomination, Kok Heng Leun, Artistic Director of Drama Box:
"As an arts and cultural worker, I would like to bring to Parliament a cultural way of thinking, doing and looking at the world. Culture and the arts are important in the areas of community development, in creating identity, and even in the development of oneself. Art is about the processes of learning and understanding the self, others, and our relationship to our environment. I believe that it should have a place in any national conversation, and I am keen to bring into focus culture and the arts in community building, as vehicle for education, and in preserving Singapore's heritage. We need to support experimentation in the arts and the exploration of new ideas as a way of imagining the future of our nation."