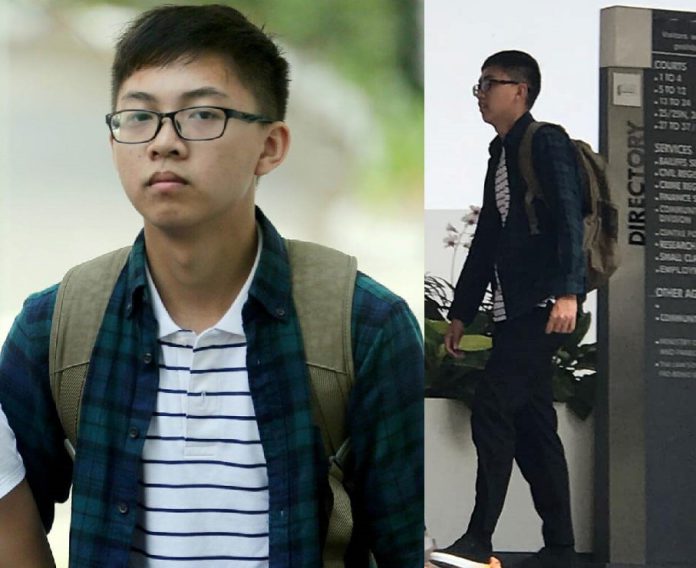 One of the foreign students who cheated on his O-level examination papers here is now waiting for another course to start.
The student, 17-year-old Chinese national Zhou Zice, cheated on five O-level papers by relying on three tutors who fed him the answers to exam questions through a small "skin-coloured" earphone that was linked to Bluetooth devices attached to his body and a mobile phone tucked in his back pocket.
Zhou was one of six foreign students who cheated during the O-level examinations here, two years ago. All six students took the exams as private candidates.
Yesterday, Zhou – who was not caught while he was writing the exams in October 2016 – testified against staff from the Zeus Education Centre in Tampines. The staff who are on trial are the tuition centre's Singaporean principal, 52-year-old "Pony" Poh Yuan Nie; Poh's 30-year-old Singaporean niece, Fiona Poh Min; and 25-year-old Chinese national tutor.
Another alleged Singaporean accomplice, 32-year-old Tan Jia Yan, also faces 27 charges in court. Tan, who was also employed at the centre, allegedly took the exam as a private candidate and used FaceTime on a mobile phone attached to her chest, concealed by clothing, to transmit images of the papers to her alleged accomplices.
Pony Poh and her two tutors allegedly worked out the answers and fed them to the students. Tan admitted in court that she and other alleged accomplices also helped to attach and remove the Bluetooth devices and mobile phones to the student's bodies.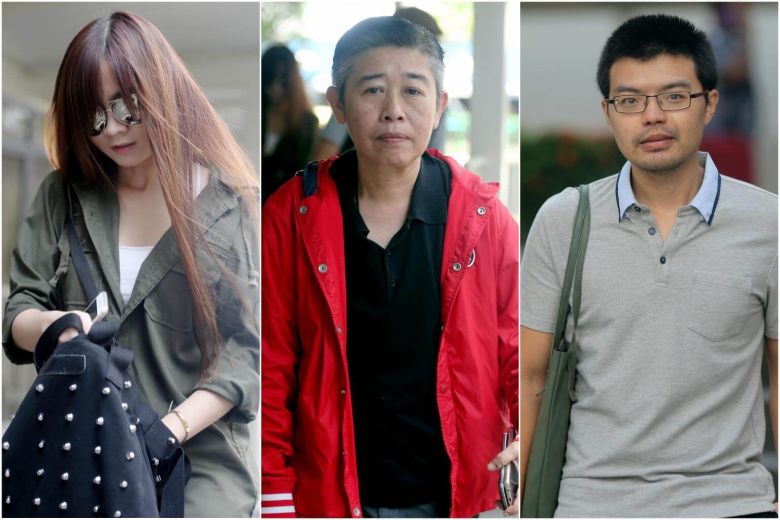 The cheating scandal became exposed when one of the students who cheated, Chinese national Chen Yi, was caught by an invigilator on 24 Oct 2016. Zhou testified that the Zeus Centre's tutors instructed him to lie if someone from the Ministry of Education called him about the matter.
Although Zhou did not mention what he was instructed to lie about, he noted that no one from MOE called him. Zhou also testified that Pony Poh did not read him any answers during the exam and that she did not help him to attach or remove the communication devices on his person.
The court heard that Zhou came to Singapore with the hopes of attending an International Baccalaureate (IB) course here in 2015. He enrolled himself in the tuition centre after his guardian told him to do so. Revealing that his guardian is a man he met while he was holidaying here a few years prior, Zhou added that he is about to begin the IB course here.
Netizens responding to the trial expressed surprise that Zhou is allowed to continue studying in Singapore even after the cheating scandal came to light: