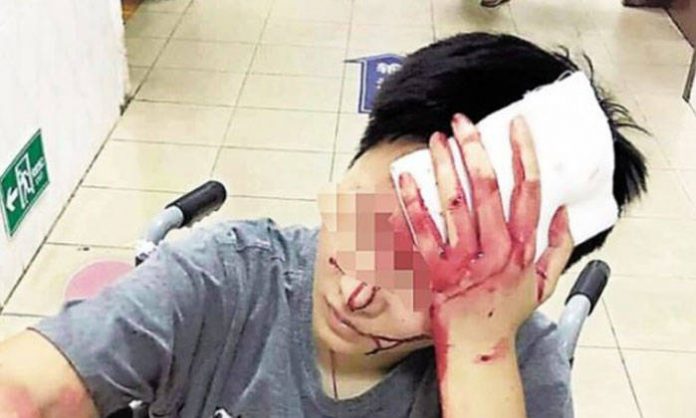 A food delivery driver allegedly assaulted a customer, leaving her bloodied, worried that she would lodge a complaint against him for being late.
The victim, a part-time postgraduate student, required stitches on her forehead following the incident which occurred on Saturday, 7 Oct.
According to local reports, the victim had ordered a meal through the Ele.me takeaway app at 6pm from a restaurant just 10-minutes walking distance from her apartment in Haikou, on the Chinese island of Hainan.
The deliveryman was more than two hours late.
Frustrated, the victim decided to pick up her food at the restaurant herself at 8.20pm. However, the deliveryman contacted her and asked her to wait for him near the eatery's entrance.
Instead of apologising for his tardiness, the delivery driver asked her whether she is going to make a complaint against him, before hitting her head with a nearby car lock.
The victim said: "I was so badly beaten that all I could do was kneel on the ground and try to hold up my head."
Hearing the commotion, the restaurant's owner came to the victim's aid and restrained her assailant. The victim was subsequently spent over S$400 for treatment at a local hospital.
Police investigations are ongoing and Ele.me is assisting in the investigations, according to reporesentatives. Unfortunately, since the company dismissed the delivery driver following the assault, police officers presently do not have any way to contact him.