Veteran sports journalist Suresh Nair had earlier shared in his Facebook a picture of a man who was semi-naked, with just a towel around his waist.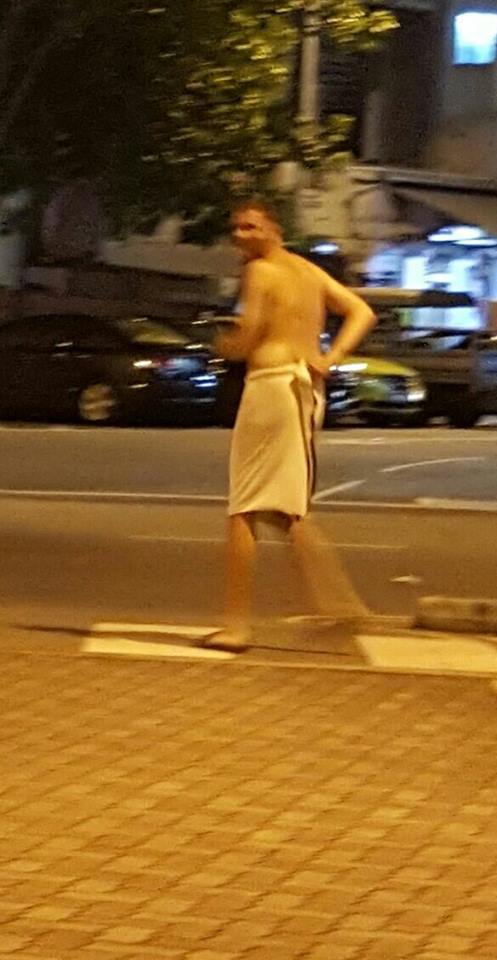 Mr Nair said: "I wonder what kind of role-model portraits these overseas coaches are trying to show the younger generation as they parade, rather unsportingly, if not disgracefully, along the public roads along Tyrwhitt Road."
Saying that these 'angmohs' need to be taught some public decorum, Mr Nair added: "Such poor streaker-like behaviour cannot be condoned, pants-dropping is never ever a Singapore culture, and I hope the FAS convey the strictest message to their highly-paid overseas staff that hanky-panky, off the field, and indeed, even in the field of play, will not be tolerated."
Singapore's new goalkeeping coach Frederic de Boever replied to Mr Nair's post and admitted that it was him in the picture. Mr de Boever joined FAS as its goalkeeping coach in February this year.
In the post, Mr de Boever acknowledged that his behaviour was not appropriate and apologised for it.
He said that he locked himself out of the office while taking a shower in the FAS building after Saturdays game.
"All my clothes were in the office so I had to ask the key to someone on the street to get back in and to take my clothes," he added.