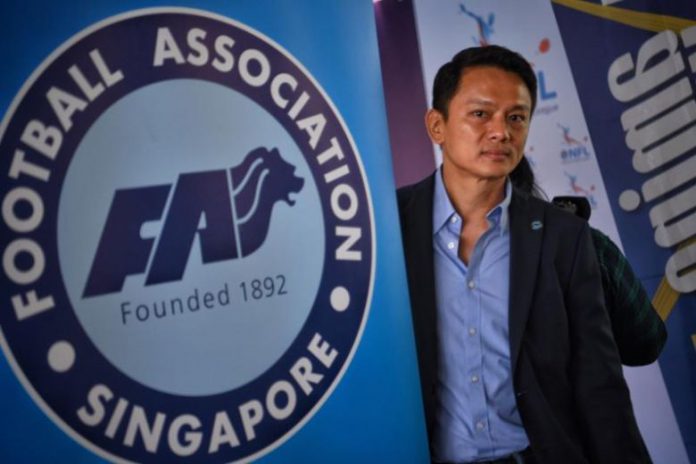 By Suresh Nair
AFTER 18 years, Winston Lee will step down from the hot seat as General Secretary of the Football Association of Singapore (FAS).
His final day is on December 31 and as he threw in the towel Friday morning, he says he has no regrets and wants to move on to greener football pastures.
The FAS headquarters at Jalan Besar Stadium, in a quick statement, saluted Mr Lee's contributions, close to a decade as General Secretary, and expressed "deep gratitude for his years of loyal service during which he led football to significant changes".
Newly-minted FAS President Lim Kia Tong says: "On behalf of the football community, I want to place on record our sincere appreciation and gratitude to Winston for his unwavering commitment and accomplishments over the years.
"We wish Winston well in his new endeavours and we will explore ways to utilise his expertise and experience which will only strengthen our ongoing journey towards becoming a strong football nation."
The AFC (Asian Football Confederation) confirmed that Mr Lee will continue serving as AFC Vice President, at least until his term ends in 2019.
AFC General Secretary Windsor John Paul, in a SMS to me, says: "He's a football-hearted man. You must give him credit. Winston has served the game for about 18 years for the FAS, AFF (Asean Football Federation), AFC and FIFA and I must put on record that he's one of the more experienced football administrators in Asia.
"He has worked very closely with my team at the AFC headquarters for the development of football in Singapore."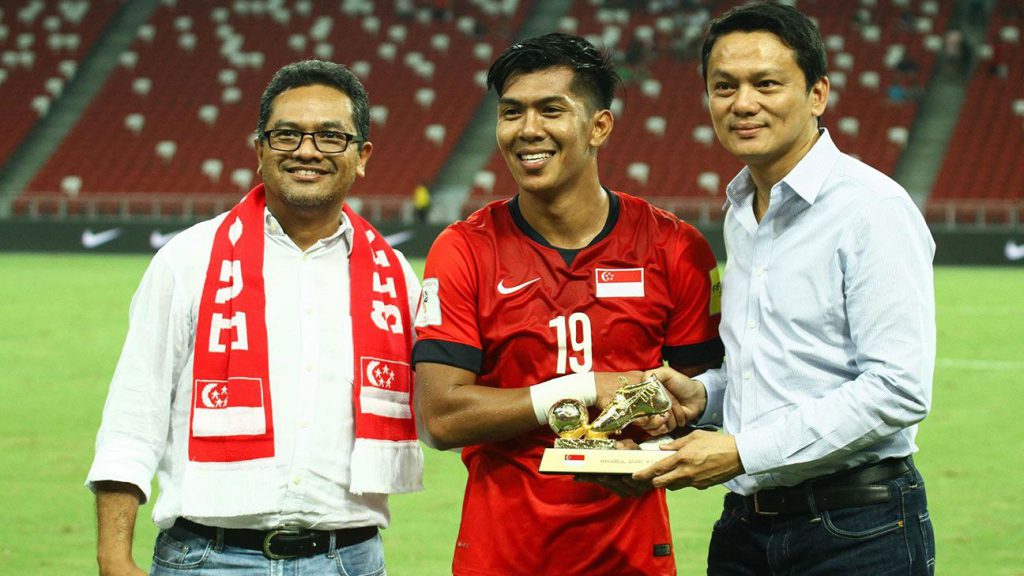 The FAS says that former FIFA referee Yazeen Buhari, the current Deputy General Secretary of the FAS, will assume Mr Lee's responsibilities of the General Secretary as Acting General Secretary.
SEARCH PROCESS ON
"A deliberate search process encompassing internal and external candidates will ensue before a permanent appointment is announced. At the same time, the FAS will also commence a search for a Deputy General Secretary (Competitions)," says the FAS statement.
Mr Lee made the headlines when he was embroiled in controversy earlier this year when he was among three senior football officials arrested by the authorities. The others were Past FAS President Zainudin Nordin and Tiong Bahru Football Club (TBFC) and Hougang United chairman Bill Ng and his wife Bonnie Wong.
They were questioned after a police report lodged by Sport Singapore (SportSG) over the suspected misuse of funds at TBFC, and an attempt by a senior club official to obstruct the completion of audits of the S-League's sit-out clubs.
The Independent understands that investigations are continuing but they have been released on police bail.
Mr Lee, 52, joined the FAS in 1999 as the S-League's marketing executive and rose through the ranks. During his time at Jalan Besar Stadium, he was also S-League Chief Executive Officer (CEO) before becoming the FAS general secretary in 2008. He was also elected as Vice-President of Asian Football Confederation, from the Asean ranks.
But a string of negative results proved to be his downfall. And in recent years, however, there have been calls for Mr Lee to step down over falling standards of local football. Under his watch, the Lions miserably tumbled in the FIFA rankings since their 2012 AFF Suzuki Cup triumph while the 22-year-old S-League has seen dwindling attendances in the past few years.
Yet, despite the demoralising mood among the football fraternity, his heart remains in football, says Mr Lee and he admits that "it is time to commence the next chapter of my life journey.
NEW CHAPTER
"It has been 18 years since I joined the FAS and I had earlier in the year decided that it was time for me to commence the next chapter of my life journey. I was humbled by President Lim Kia Tong's request for me to stay on and support the new Council, and I agreed," he says.
"Following the conclusion of the season and also in view of the fact that the Council has finalised a good set of plans which will bring football to the next level, I decided it is timely to spend more time with my ageing mother and start the next chapter of my life. However, I have promised President Lim that I will continue to contribute to local football in any way possible.
"I would like to thank President Lim and the Council Members for their support and confidence in me all these years. I am thankful to our fans, volunteers, partners, sponsors, clubs, players and their families, agencies and the media for their support towards Singapore football."
As he walked out of the door, Mr Lee had sincere appreciative words for his 70-odd staff. He says: "I am also grateful to my colleagues in FAS for all of the long hours and hard work they have put in. I could not have asked for a more supportive team. It has been a privilege working with these dedicated individuals and colleagues who are committed to achieving the best for local football."
Looking ahead, Mr Lee says, he is "confident that the ExCo (Executive Council) and Council will achieve success in implementing the various new plans for Singapore football". He adds: "It will take some time before the results of these plans are visible and I hope all stakeholders and fans will fully support the Council throughout the journey."
DESERVING TRIBUTES
As Mr Lee throws in the proverbial white towel, deserving tributes came from the football fraternity.
Former Home United honorary general secretary Muhammad Azni, says: "He held a very important post within the football fraternity. Many others could only wish or dream of such a post. It's a very tough post and certainly critical and important to Singapore soccer.
"Singapore football is decided by whoever is holding that post. Winston has done his part. It's time for a new chapter in Singapore soccer. Whoever holds that post next, he must realize that every day, football is a real life amongst fans, supporters and professionals."
Past Tampines Rovers Chairman Krishna Ramachandran, a top corporate lawyer who is the Managing Director of Duane Morris & Selvam LLP in Singapore and of Selvam & Partners LLC in Myanmar, gave the thumbs-up, too.
He says: "Winston always struck me as a gentleman and a positive guy and he was always willing to help out and think of solutions to problems. So I did appreciate his willingness to think through issues and help out whenever we needed it."
Football-fanatic lawyer Alfred Dodwell, the Managing Director of Dodwell & Co LLC and a senior member of the bar in Singapore, having practised as a litigation lawyer since 1996, says "moving on may be the best thing for Winston Lee".
He says: "He's a charming, friendly, football man who clearly loves the game but sadly embroiled in the not-the-best times at the FAS. I wish him every success in his future endeavours."
UNCOMPROMISING TASK MASTER
Former award-winning Lions coach Jita Singh, who was honoured with the SNOC 'Coach of the Year' accolade in 1981, describes Winston as an "uncompromising task master…but he means well despite his fierce closed-door personality".
"He had a tough load on his hands to deliver the results and he tried his best in many ways," adds Jita. "He drove his staff to always offer their best shots and seldom compromised on mediocre standards.
"But I had a good working relationship with him and he has always counted on me as a 'reliable football man' who delivered the goods at grassroots level. I believe moving on to greener pastures, perhaps even to an overseas country, will be the most amicable thing for him."
National Football League (NFL) Division Two runner-up South Avenue believes "football has to move forward in a positive manner even with Winston's departure".
Says the club's sports secretary Omar Alim: "There were a number of things that didn't go right at the FAS in recent months but you cannot pin them down to one or two men.
"If you look at Winston's contributions over 18 years, from Director of Marketing to FAS general secretary, he has tried to give his best shot in differing ways. Sometimes, some things don't add up the right ways. That's the cruel fact of football."
Suresh Nair is a Singapore-based journalist who has known Winston Lee for close to two decades. His strength lies in overall football administration and marketing and he went on to global status to be a FIFA-recognised administration lecturer.