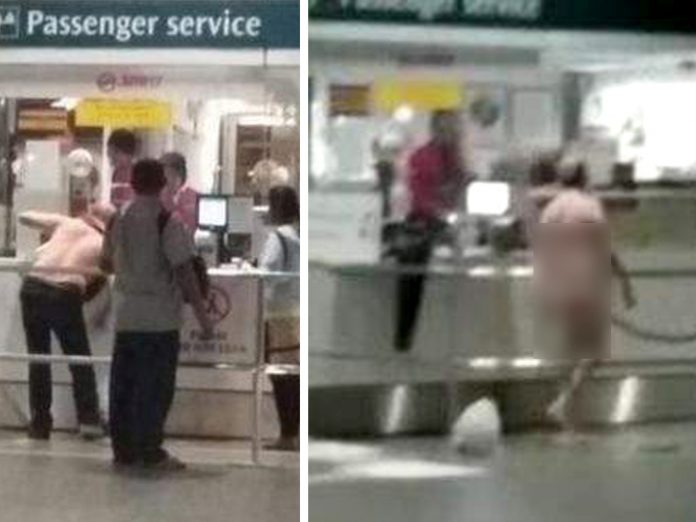 An elderly man was spotted stripping naked at the passenger service counter at Kranji MRT this Thursday after having a conversation with the staff at the counter where he was speaking animatedly, waving his hands in the air.
It is unclear what prompted the man to strip naked in plain view of the station staff and commuters alike. Both the staff and commuters tried to get the man to don his clothes again but the man initially refused. He finally left a little while later after getting dressed as though nothing happened.
Interestingly, this is the third such stripping incident to happen in public places just this month alone. Another elderly man was spotted walking completely naked along Tampines Ave 9 and Tampines Ave 7 on the morning of 14 September. He even boarded a bus and rode the bus nonchalantly while commuters snapped photos of him: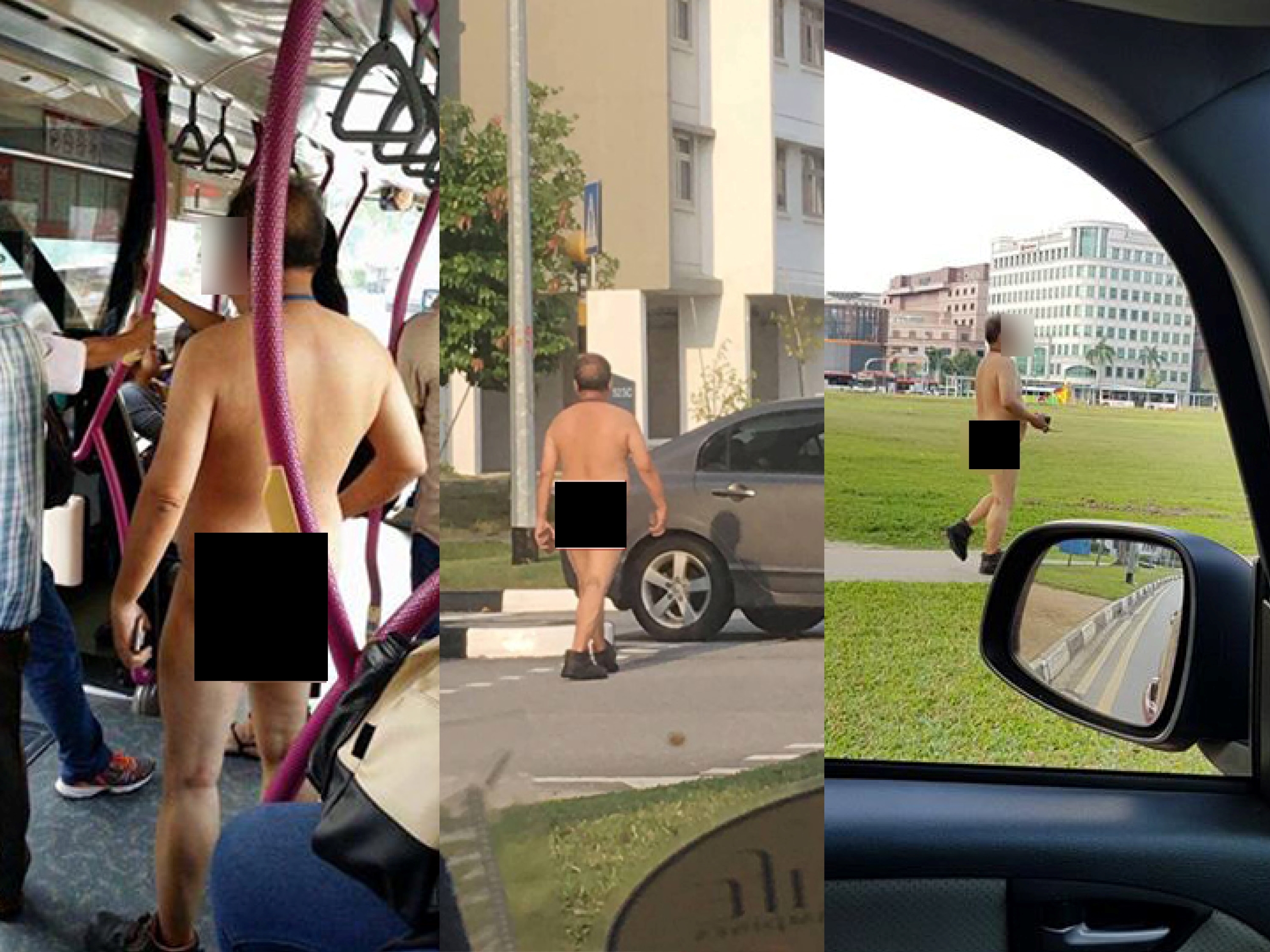 Just four days before that, the police arrested a Vietnamese woman who was prancing around Bedok Town Centre in just her bra and underwear on 10 September. The 39-year-old woman was dancing at the centre for about 8 hours straight before she stopped to walk around in her undergarments before police officers arrested her.
Her family subsequently told the Chinese daily that she is seeking treatment at the Institute of Mental Health.