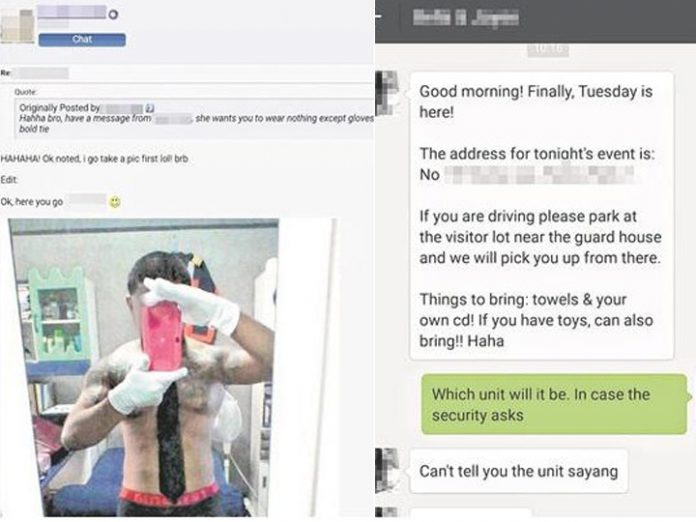 Malaysian Chinese newspaper Nanyang Siang Pau reported that a Singaporean couple organised 10 sex party sessions here in less than two months, charging men $450 per session. It claimed that four to five Vietnamese and Cambodian women dressed like doctors and sailors were there at the parties to seduce the man.
It is reported that the organisers would only inform participants of the venue for the party one day before the event and that it is held at various high-rise units, but that a party to be held on 30 June was cancelled after it became viral online.
The newspaper further claimed that the organisers made a comeback on July 12 with a small-scale party involving 12 men and three women, but an online publication Redwire Times claimed that even this was cancelled at the last minute after too many people came to know about it.
This publication claimed that organisers told its Facebook page fans "This is place I no longer fun nor safe. byebye forever."
Several advertisements for sex parties are also found on Singapore Locanto, an online classifieds site.