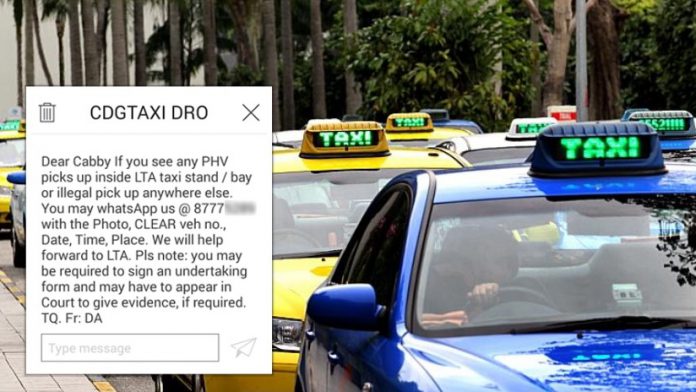 Leading taxi service operator ComfortDelGro seems to have sent out an SMS to its taxi drivers urging them to turn in private-hire car drivers who pick up or drop off passengers at taxi stands.
A copy of the SMS was shared online by netizen Mr Selvaraj who claims that the message was a mass broadcast to all their drivers. Private-hire car drivers are not allowed to pick up passengers on Singapore streets without bookings, or wait, pick up or drop off passengers from taxi stands.
The SMS indicates that ComfortDelGro will help to forward complaints sent to them to Land Transport Authority, and that informants may have to testify in court if necessary.
The text message comes hot on the heels of new regulations requiring private-hire car drivers to display Private-Hire Car Driver's Vocational License (PDVL) decals on their windshield and rear window from this month to identify themselves – a measure that is said to have been implemented as a way for authorities to recognise and deal with errant drivers.