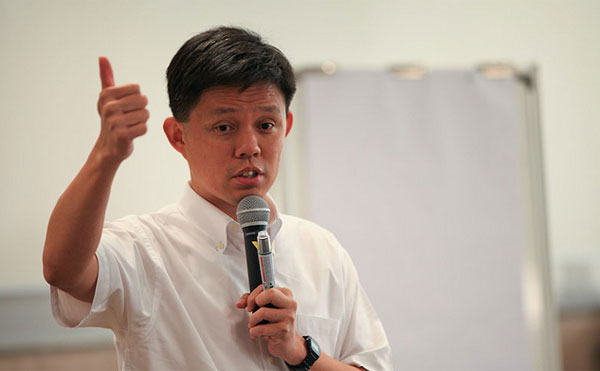 Minister in the Prime Minister's Office Chan Chun Sing has told news agency Reuters that he is prepared to become the nation's next Prime Minister if called upon.
According to an article released this evening, the 47-year-old Minister told journalists at a Foreign Correspondents Association of Singapore briefing that he had an obligation to be ready to take on the head of government role.
"All of us have to be prepared to do the job when called upon.

"In Singapore, leadership is a responsibility to be borne, not a position to be sought."
The cabinet member added that the next Prime Minister, whomever he may be, was unlikely to drastically change the government's policy direction.
This man is the frontrunner to become Singapore's 4th Prime Minister. —————————————————–"S'pore PM Lee says ready to step down in two years. https://www.malaysiakini.com/news/398897#LPFJkgSSXZIOwWUq.99https://www.malaysiakini.com/news/398897"..leaving the main contenders to be Minister in the Prime Minister's Office Chan Chun Sing, Mr Ong and Finance Minister Heng Swee Keat."http://www.straitstimes.com/opinion/shuffles-towards-the-fourth-prime-minister

Posted by Martyn See on Tuesday, 24 October 2017
Chan Chun Sing has been rumoured to be a frontrunner for the position ever since interest in PM Lee's successor heated up when the PM repeatedly announced in recent years that he would step down some time after the next general election, which must be held by 15 Jan 2021.
While Deputy Prime Ministers Teo Chee Hean and Tharman Shanmugaratnam are prime candidates for the position, it is unlikely that they will assume the role since they are only about 5 years younger than the PM.
The Man in the Middle: Is Chan Chun Sing hinting that he will be Singapore's next Prime Minister?