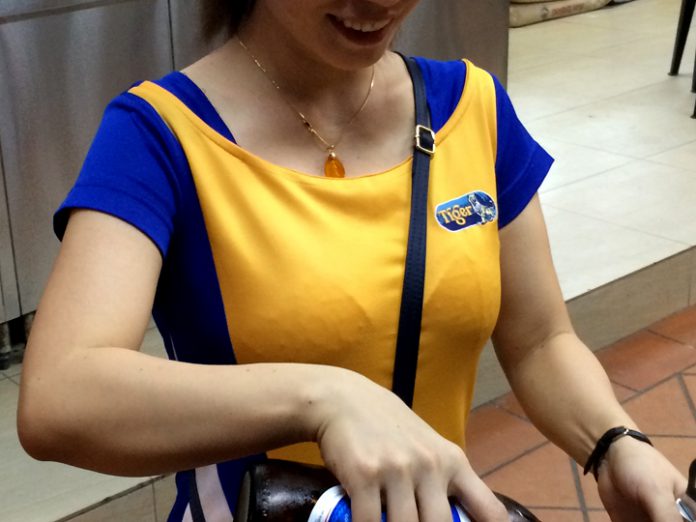 A 46-year-old sheep farmer from New Zealand, Jeffrey Bruce Shearer, is the latest caucasian foreigner who has been caught inappropriately touching local beer promoters here, after a foreign researcher was convicted for squeezing the buttocks of a beer promoter in October.
Shearer was sentenced to a jail term of six months last Thursday for outrage of modesty after he grabbed the breast of a beer promoter who had been serving him and his father in law while they were drinking at a Jurong West eatery on 24 July this year.
Deputy Public Prosecutor Chee Ee Ling revealed in court that Shearer, who had been holidaying here, "forcefully" grabbed the victim:
"Suddenly, the accused gave the victim a 'perverted smile', reached his left hand towards the victim's right breast and forcefully grabbed it. The victim felt pain from the grab and she immediately pushed the accused's hand away."
The beer promoter shouted at Shearer, but he arrogantly offered her 50 cents as "tips" which the victim rejected.
The victim called her husband who contacted the police. The police apprehended Shearer shortly after.
Foreign researcher fined $3000 for squeezing beer lady's buttocks