Singapore comes in at number 26 in the Global Firepower Index, a ranking of 126 nations, way ahead of countries like Malaysia, Norway, Netherlands and Denmark.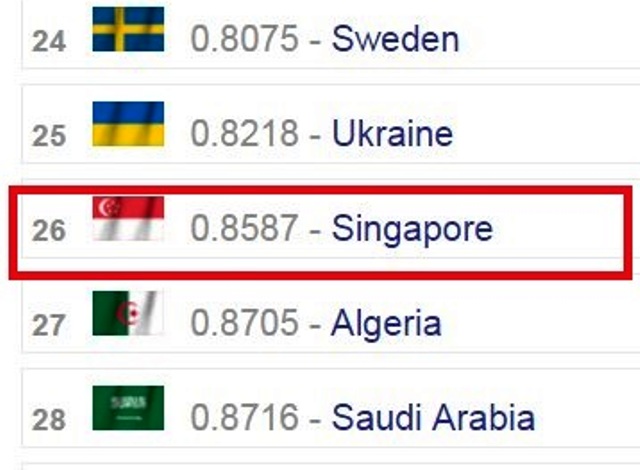 The Global Firepower Index ranks countries based on more than 50 factors including overall military budget, available manpower, and the amount of equipment each country has in their respective arsenals, as well as access to resources.
"Singapore fields one of the largest fighting forces relative to its size and can rely on local industry to fulfill some of its military requirements," the report said.
The Report further highlighted that the Singapore Government has a Defence budget of US$9,700,000,000.
The Singapore Democratic Party had called for curbs to be placed on defence spending. Having a "strong military is not the same as excessive and unsustainable defence spending," the political party said.
The index listed the following countries the Top 10 with firepower: