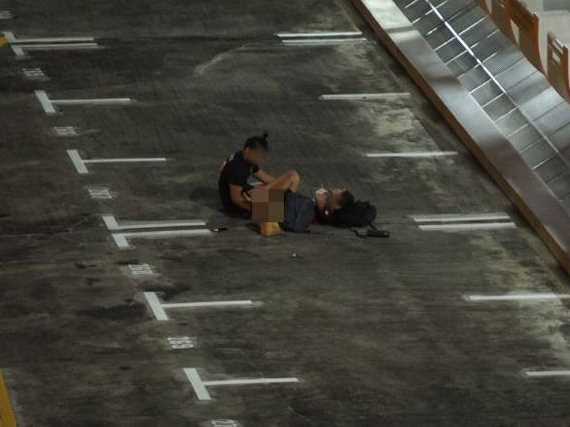 Another couple was caught on camera committing alleged sexual acts with one another at the rooftop level of a multi-storey carpark at Choa Chu Kang North 7, this Tuesday (30 Jan) between 10pm and 11pm.
This latest incident comes just about 3 months after a similar carpark rooftop rendezvous was caught on camera last October at Block 306B Canberra Road.
Netizen Harry Tom was one of the residents who noticed the couple engaging in lewd acts in full public view. He shared online that the couple appeared to be teenagers and that the girl had taken off her shorts and the boy had his hand between her legs. Harry added:
"The carpark has residential blocks on three sides. The couple were right smack in the middle of the carpark giving residents a birds' eye view of what they were doing. It's really quite dumb."
Harry revealed that the couple only left when another resident who noticed the obscene acts shouted, "Eh!" at them.
Interestingly, Harry claims that such sights are not uncommon to residents in the area:
"We see couples going up to roof of the carpark at least once every few months to 'date'. Some are quite innocent and just have picnics together but others engage in sex acts too."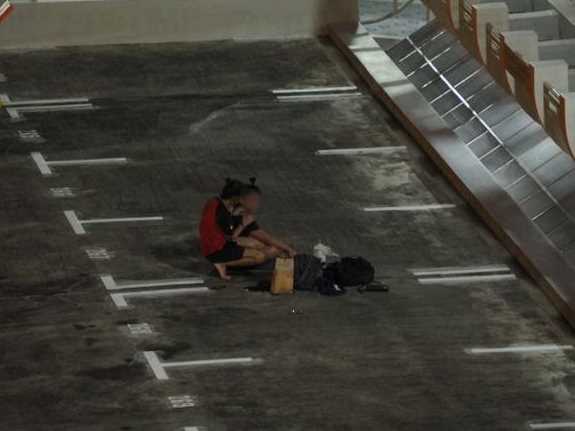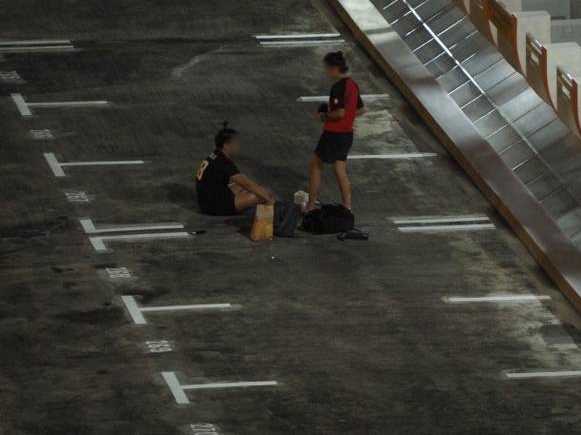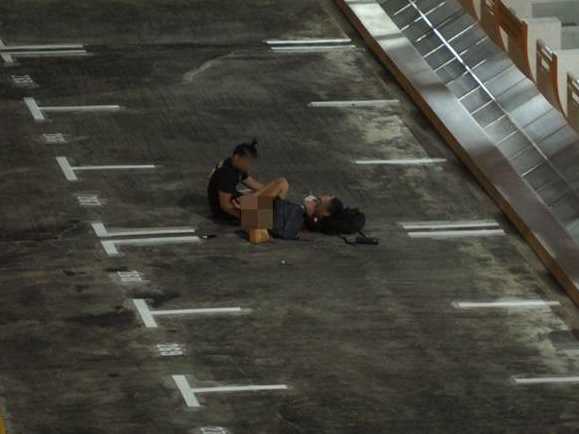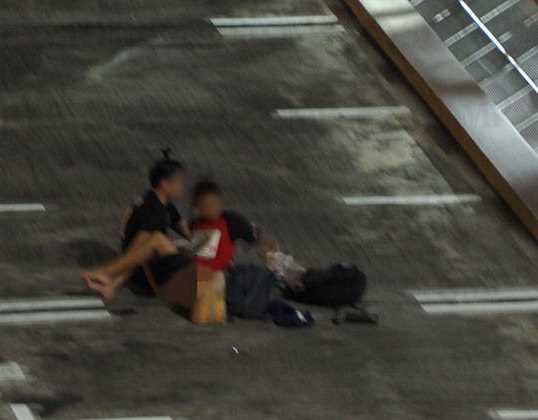 Couple caught engaging in sexual acts at HDB carpark rooftop