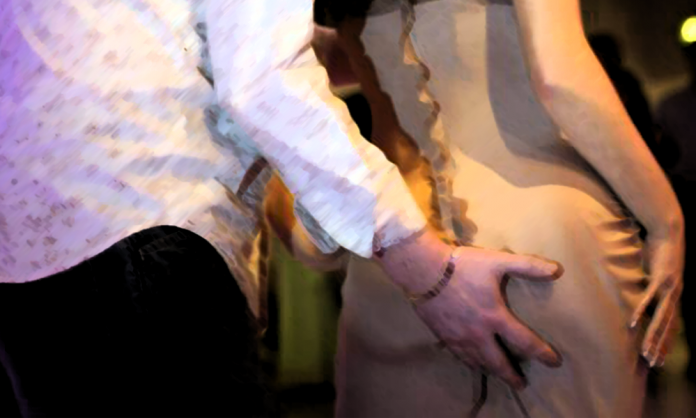 A Singaporean punched and splashed hot soup at an older Caucasian man after the man groped the Singaporean's girlfriend's backside. The altercation reportedly occurred around 6pm on Monday, 5 March, at the foodcourt at Ang Mo Kio Hub.
Apparently, the Caucasian was in the queue behind the local man's girlfriend when the local – who was standing by the side of the queue – saw the Caucasian groping his partner's backside.
Enraged, the local picked up a bowl of hot soup and scalded the Caucasian's hands with it.
However, another eyewitness says that the "groping" was an accident and that the local severely overreacted. Facebook user Dave James Davies shared:
"The angmoh was walking past the young lady and her man as they were buying chicken rice and the young lady stepped back and bumped the angmoh as he was walking slowly on his way to the drinks counter.

"Later this young man and woman accosted the angmoh and threw hot soup over the old man angmoh.

"Trial in court coming for assault on the old man, no charges likely against him cause the young lady lied and so did the young man. I was there and saw all of it happen."
A stallholder who witnessed the incident added: "The young man used a tray and hit the uncle 3 times on the back, and punched his chest. The uncle wanted to retaliate but did not. The young man then became angrier and hit him again."
The police arrested both men on Monday – the Caucasian for the alleged molestation and the boyfriend for a rash act and public nuisance. Investigations are ongoing.