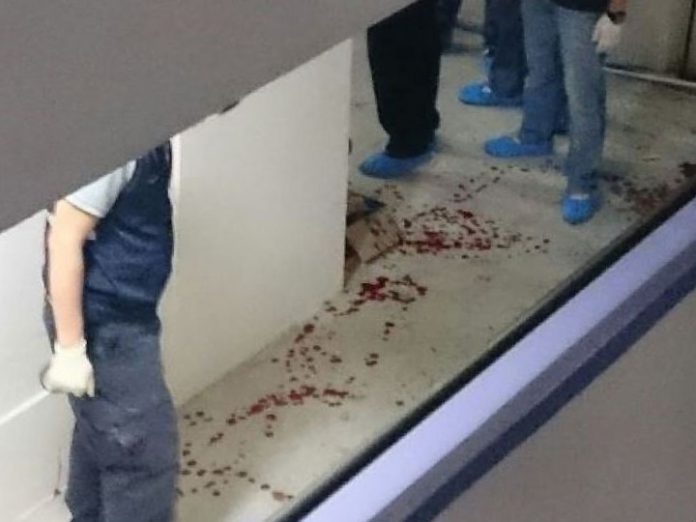 A 36-year-old dishwasher, Woo Mui Mee, has been jailed for 3 years for killing her landlord for turning off the power supply to the flat. Woo, a Malaysian, slashed the 76-year-old man with a paper cutter which caused his death at on 21 Nov 2015 at around 10pm at Block 114 Yishun Ring Road. Woo was convicted of causing grievous hurt to her landlord, Wong Keng Woo.
The court heard that Woo was angry that Wong switched off the main power supply to the flat. The woman with paranoid schizophrenia was renting a room from Wong at the time.
She later found the man sitting at a bus stop opposite his flat and confronted him. She asked him to return to the flat and undo what he had done. Wong went back to the flat with the woman, but once there he threw something at the woman when she started scolding him.
This made Woo angrier and she slashed Wong with a paper cutter once on his left forearm as he was trying to switch on the power supply outside the flat. Woo claimed in mitigation that Wong used a bamboo pole to poke her repeatedly in the abdomen before she slashed him. She slashed him again on the forearm before running away.
Wong eventually died from ischaemic heart disease caused by an acute haemorrhage that resulted from an incised wound of the left radial artery. Wong was found motionless and was pronounced dead by officers from Singapore Civil Defence Force at about 11.38pm that day.
Woo's lawyer said that her mental condition, which she was unaware of, were the reason why she committed the crime. She thought Wong was sexually attracted to her. An Institute of Mental Health report confirmed that Woo had no insight into her mental condition. It further said that if given proper treatment, her condition would be manageable and she would not repeat similar acts in future.