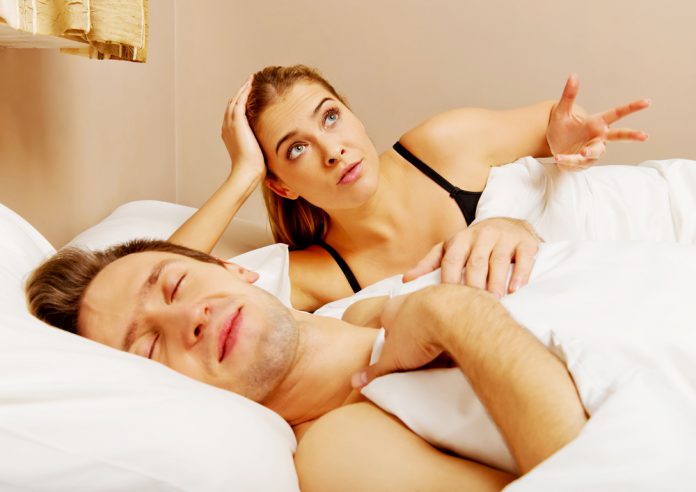 No one wants to think about it, but the reality is that people do cheat. Instead of burying your head in the sand and refusing to believe what your intuition is telling you, it's time to do a little detective work. There are some signs to look for that may indicate that your husband's eyes have wandered. Remember, though that these cheating husband signs are not automatically an indication of infidelity. If, however, your gut is telling you that something is wrong, it's probably worth looking into. Here are a few potential warning signs.
Changes in personality
You know your husband better than anyone. If he is normally a very outgoing person and has recently been acting much more withdrawn and quiet, there could be trouble brewing. Sudden changes in personality are usually an indication of something going on in his life, and although it may not necessarily be another woman, often that is the underlying cause.
Sudden need to criticize you
If your husband is usually supportive and kind to you but has recently started criticizing you, whether it's your housekeeping skills, your job performance, your looks, your attitude or whatever, it could be because he is cheating. Often, unfaithful husbands will secretly compare their wives to their mistresses. In an effort to rationalize his choice to cheat, he will often cut down his wife and cast his mistress in a more favourable light.
Strange bedroom behaviour
If you have noticed that your husband's bedroom behaviour has changed recently, it might be a red flag. This can take several forms. First, if you normally engage in intimacy regularly and all of a sudden your husband has no interest in being intimate, there could be a reason. Similarly, if your husband has started requesting things in the bedroom that he normally wouldn't (role playing, for example) he could be testing the waters to see if you will do the things his mistress does. If not, he can mentally justify is affair a little bit more, saying she offers something you won't.
He is suddenly hard to reach
If you normally chat with your husband throughout the work day and suddenly he is AWOL during business hours, infidelity could be the reason. Similarly, if he seems to be travelling more for work and is out of touch while he is gone, you might have cause for concern. Again, these changes don't necessarily indicate that he is having an affair (there could be legit reasons for it) but it's possible you have a reason to look into it further.
He is very protective of his phone / social media accounts
If your husband never leaves his phone unattended, changes his password, ignores calls when you are with him, deletes his text history or other similar behaviours, he could be cheating. Similarly, if he suddenly closes his laptop when you walk by, has recently changed his Facebook account info, you might have a cheating husband on your hands.
If you suspect that your husband is cheating, you have some options. You can hire a private investigator to find out for sure, you can approach him directly, or you can have friends covertly spy on him for you. Whichever method you choose, be sure you are emotionally ready for the answer. As hard as it will be if you find out that your husband has been cheating, it's better to deal with the truth than to live a lie.
Image courtesy of shutterstock.com